Send documents straight from your system
Autenti API integration lets you send documents to be signed without having to log into Autenti.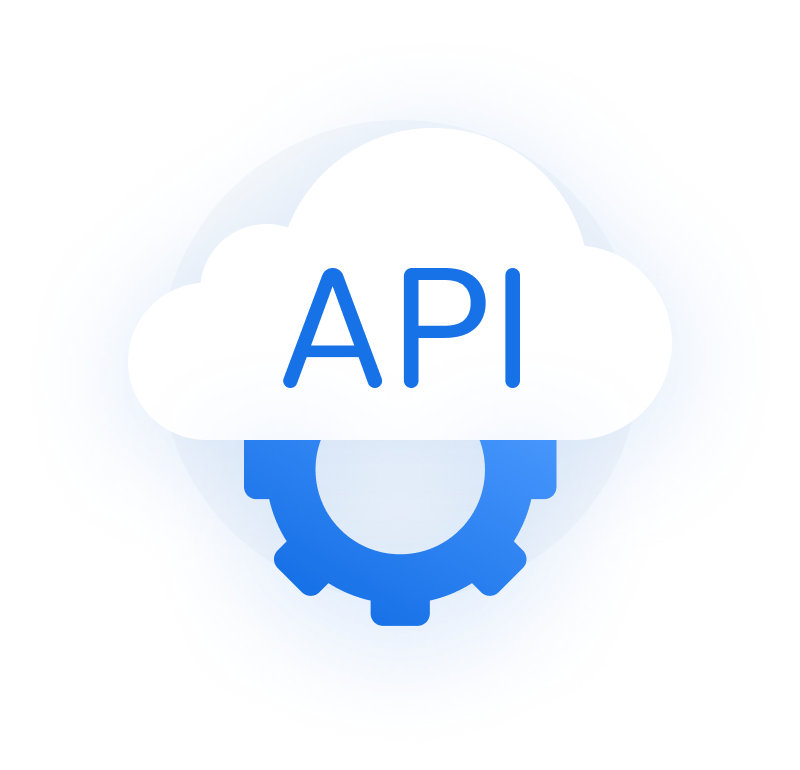 Why is Autenti API integration worthwhile?
Easy access
The API interface lets you integrate your systems with Autenti, a platform for sending and signing documents via the Internet. Thanks to this integration, you can send documents for signature straight from your system by simply changing the print" button to "send and sign electronically". Additionally, integration benefits employees as they will not have to learn how to use a new tool. They will be able to execute all activities related to sending documents from your system.
Increased security
Integration lets you transfer recipients' data directly from your system, which means you reduce the risk of employees making errors when entering data. This helps you minimize incidents connected with the protection of personal data or the transfer of confidential documents to the wrong people.
Fast employee implementation
Integration also means your team does not have to learn a new tool or perform additional activities. It still supports your system and email inbox for signing.
Simplified processes
Integrating with Autenti systems lets you reduce the number of activities your employees have to carry out in order to send and sign documents with the client. They no longer have to print, sign, scan and send documents. Instead, they can send them directly from your system and then sign electronically. Moreover, thanks to document status updates everyone also knows precisely what steps they are in during the signing process.
Mapping out your processes
Our API is equipped with many methods that let you map out processes related to document circulation. We provide various types of electronic signatures in order to retain the appropriate form of legal action.
Increase in data usability
You have the possibility to simultaneously use data collected by many systems, which lets you create cross-sectional reports and analysis that facilitate business decisions.
Easier access to individual systems
There is the possibility to use Single Sign On technology, which the user, after logging into one system automatically has access to the other integrated applications.
What possibilities does the Autenti API offer?
Create and send documents for signature
The API interface lets you create and send documents for signature without logging into the website. You have the same options with the web application as well. Thanks to this, you can send documents directly from your system, which saves time and reduces errors.
Download signed documents
The API lets you download the sent document's status and download signed documents. Thanks to this, you can store all necessary contracts within your system.
Notifications about document status changes
Pass along information about document status changes to your system, which lets you speed up processes after the document is signed.
Questions and answers regarding API integration
What does the process of sending documents for signature on Autenti look like?
You can send documents for signature by typing in the e-mail address and name and surname of the recipient. In a company's case, you additionally need to provide the addressee's position, company name and tax identification number. After attaching the files that need to be signed, you click "Send". When sending a document for signature, you can add a message for the recipient, define the verification method for signers, or define the order in which the signatures are to be submitted.
Can I use Autenti on mobile devices?
Yes, the platform can be used on tablets and smartphones. Did you know that 30% of all documents are already signed on mobile devices? Installing the service on an additional device does not mean creating a new registration or purchasing additional authorizations.
What types of contracts and documents can I sign on the Autenti platform?
Contracts, resolutions, agreements, reports, deals, orders, NDAs and you can even sign notes from company meetings through Autenti. A complete list of documents can be found on the Document Catalog page.
Which account do I need to send documents via API?
In order to use the API you will need a PRO account at least. Remember, API access is an additional paid service. The amount of fees depends on the number of documents sent via API.
Schedule a meeting with us
Do you need more information? Click and make an online appointment with an Autenti Customer representative.
Start signing documents without
leaving your home for
free
one platform, many applications
all forms of electronic signatures
economy, speed and comfort
customer satisfaction guarantee