All documents in one place
you can use the mobile document archive 24/7, even offline,

you can quickly find the contract you need,

always have all your important documents on hand.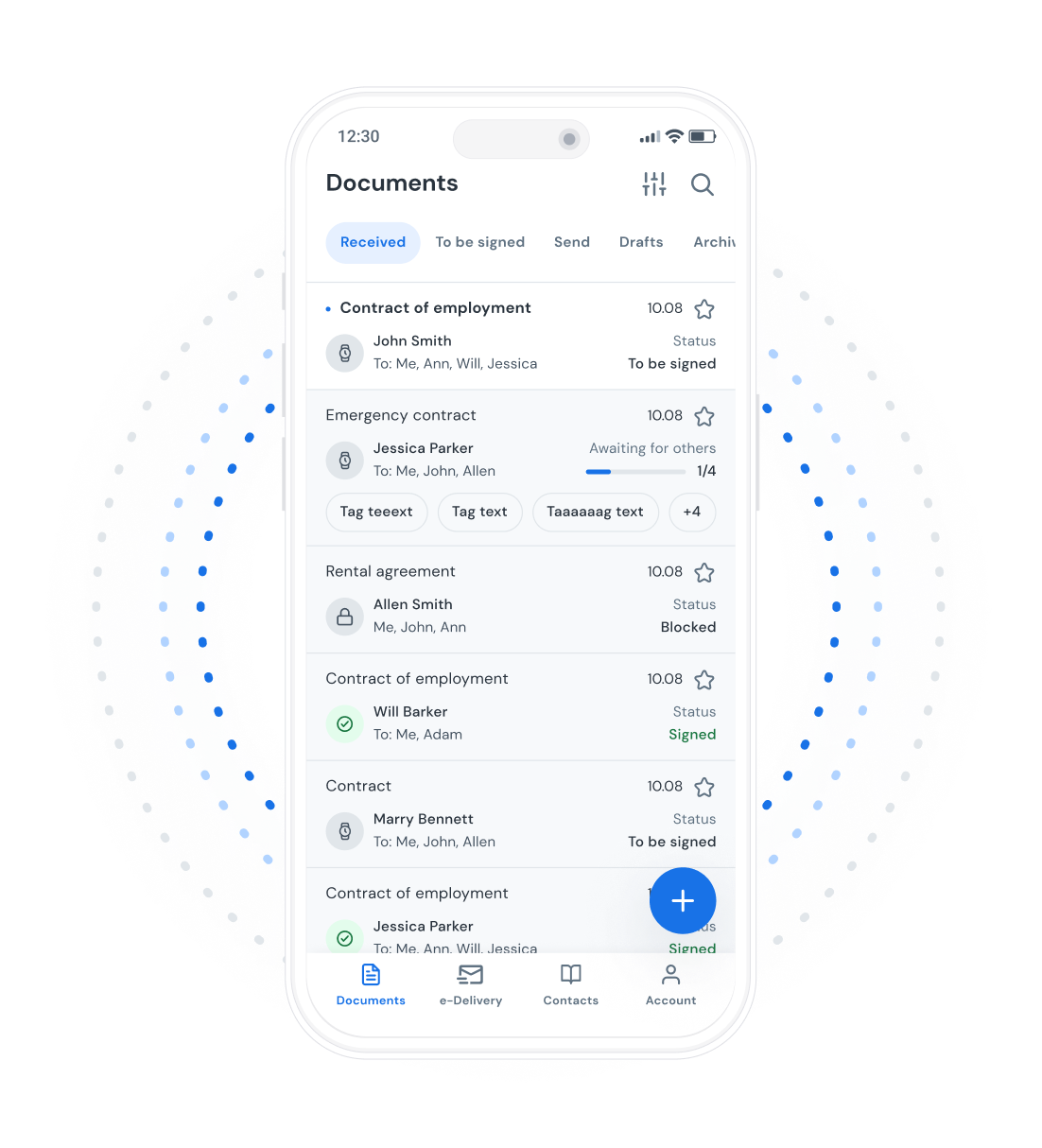 A new feature of electronic signature
sign documents in just a few clicks,

initial and leave your opinion on documents,

Autenti secures access to documents biometrically (fingerprint).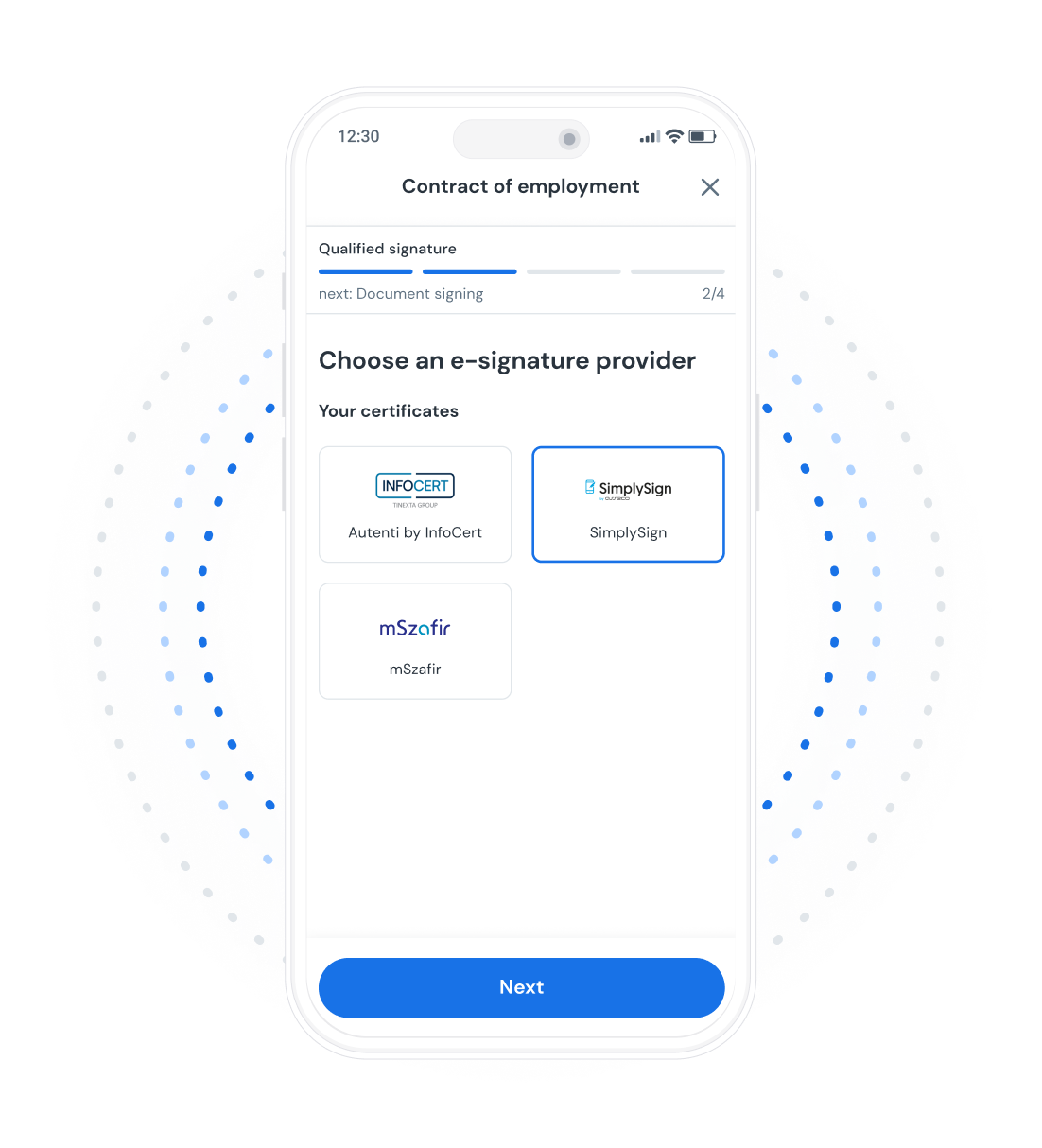 Current status of all documents
you can track the status of documents in real time,

if necessary, you can send signature reminders,

you have full control over the signing process.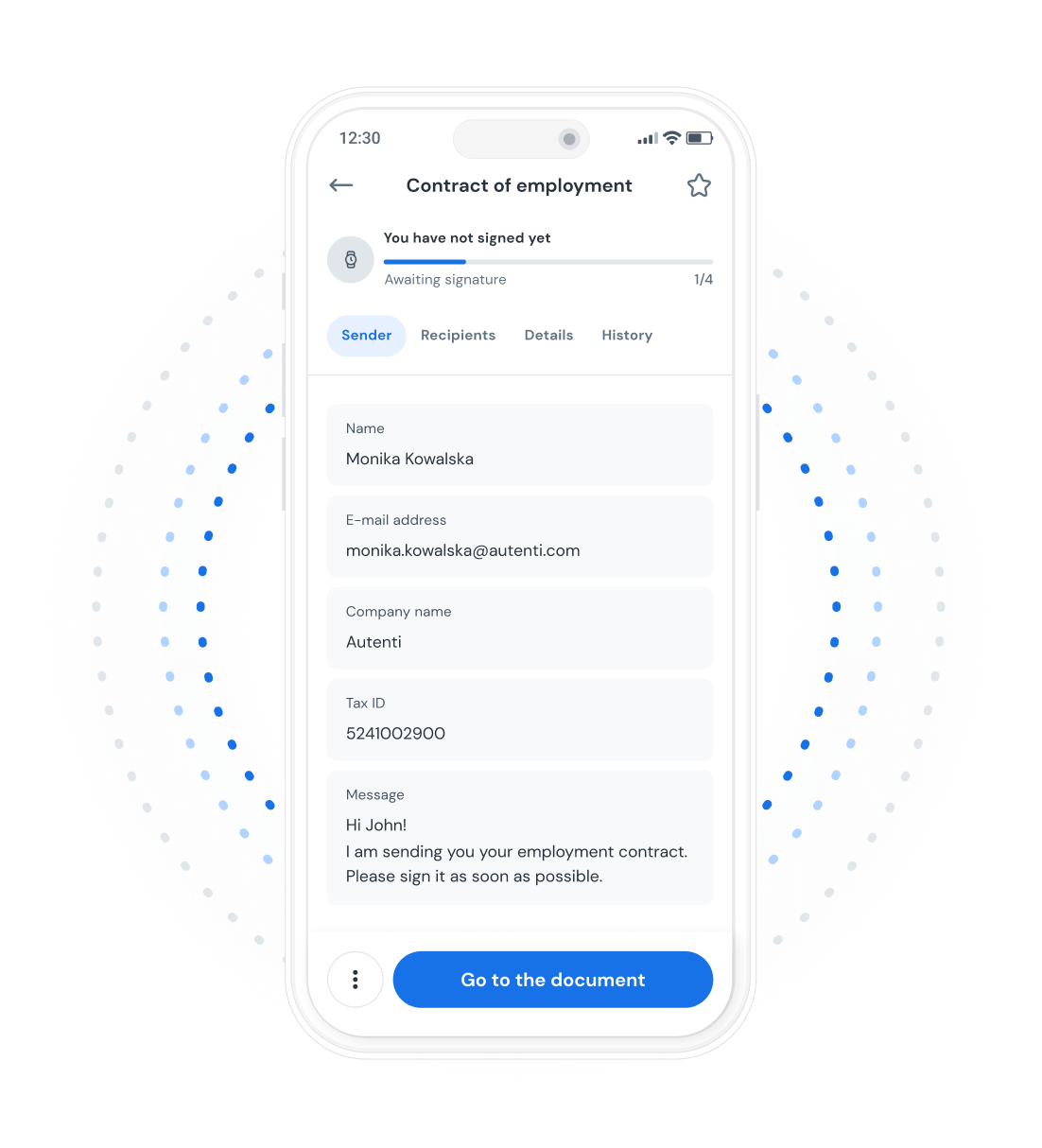 Automatic synchronization of all documents
full synchronization of the Autenti desktop and mobile versions,

you can start working on a document on your computer and continue it in the app,

you can adjust the use of Autenti to your processes and needs.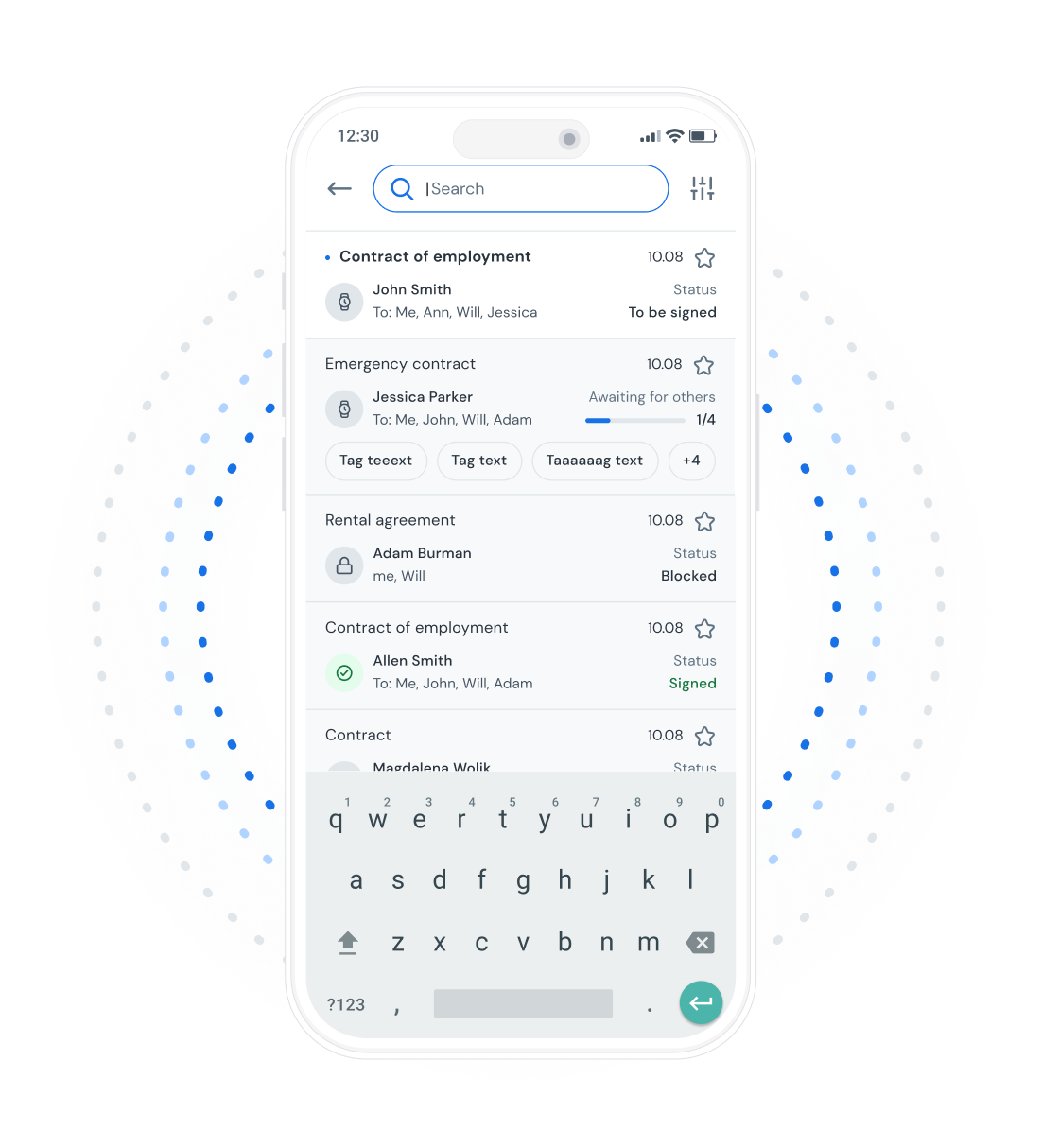 Document signing and retrieval meet all standards. I recommend it to anyone who wants to quickly carry out secure document authorisation."
Remigiusz