Autenti's founders
We combined our knowledge and experience to create
a new dimension of electronic signature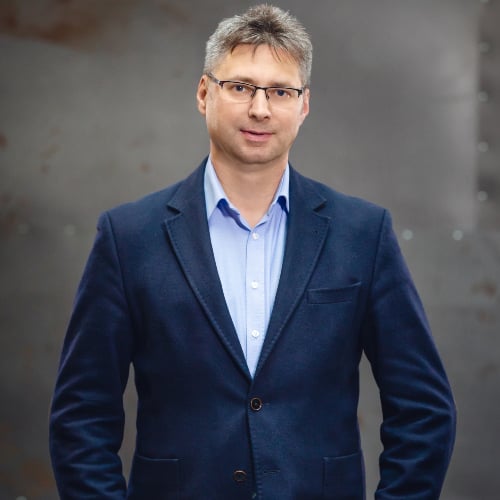 Grzegorz Wójcik
CEO
Grzegorz is the originator and CEO of the Autenti project. He is an expert in the field of the Internet, with particular emphasis on digital media and e-commerce. He was one of the founders of the Interia.pl portal. He also worked at RMF FM Radio, TVN SA and Grupa Onet. As the chairman of the PBI Supervisory Board, he initiated the creation of the standard for measuring users on the Internet. He was the CEO of Allegro Group, he performed advisory and corporate relations functions for the Naspers Group (Allegro). He is the initiator and co-founder of the Chamber of Electronic Economy and a member of the e-Chamber Council.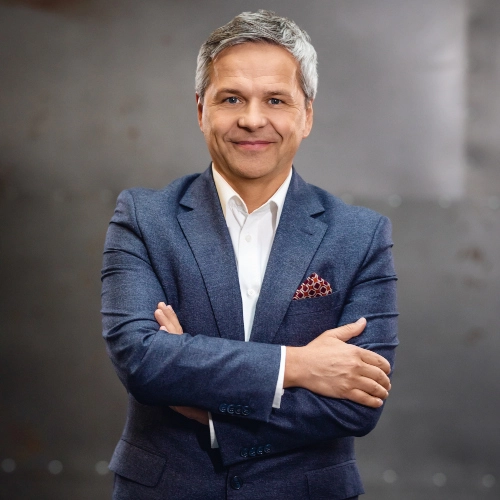 Tomasz Plata
CMO
He is an entrepreneur, passionate about product marketing and new media. An economist by education and an MBA graduate. He has been associated with the media market for nearly 20 years of his professional career. He worked for RMF FM, Radio Eska and Grupa Onet. In 2008-2013, as the director of the online department at TVN SA, he created the company's online strategy and was responsible for its implementation. He is the creator of the player.pl video platform and dozens of websites.
At Autenti, he is responsible for marketing, business development and HR.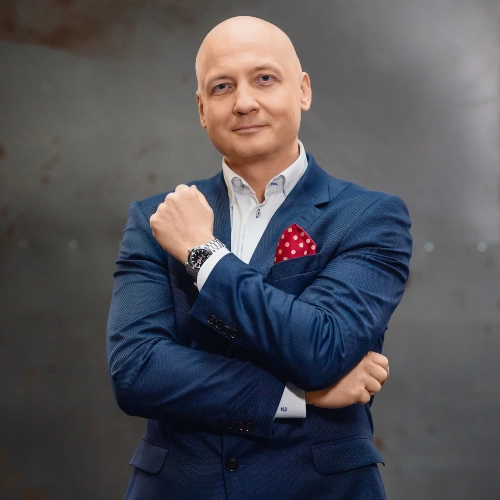 Bartosz Wojciechowski
CLO
Bartek is a legal advisor. His passion is combining law and modern technologies. From 2007, he built the Allegro legal department in Poland and the countries of Central and Eastern Europe. He influenced the shaping of the legal policy of popular websites, incl. Allegro, Otomoto, Otodom, Ceneo, Citeam, BuyVip / Markafoni, Agito, Tablica / OLX, Stendi, CoKupic, Sendit, Oferia.
We co-created the successes of companies:

Autenti team representatives
Challenges don't scare us. We are characterised by passion, commitment and determination.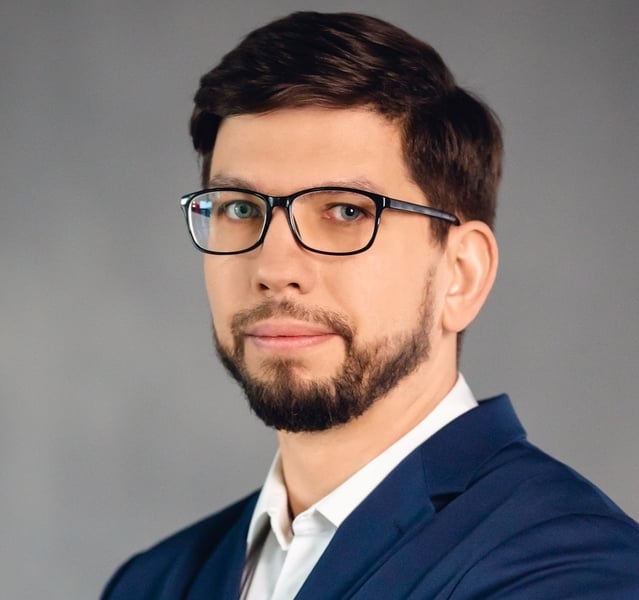 Łukasz Cygan
CTO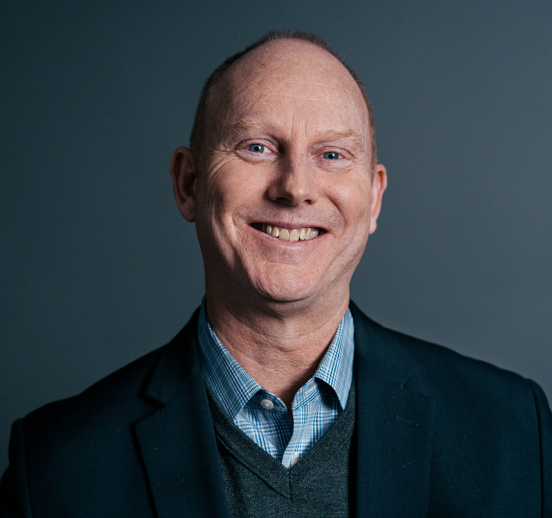 Barry Jungels
VP of Sales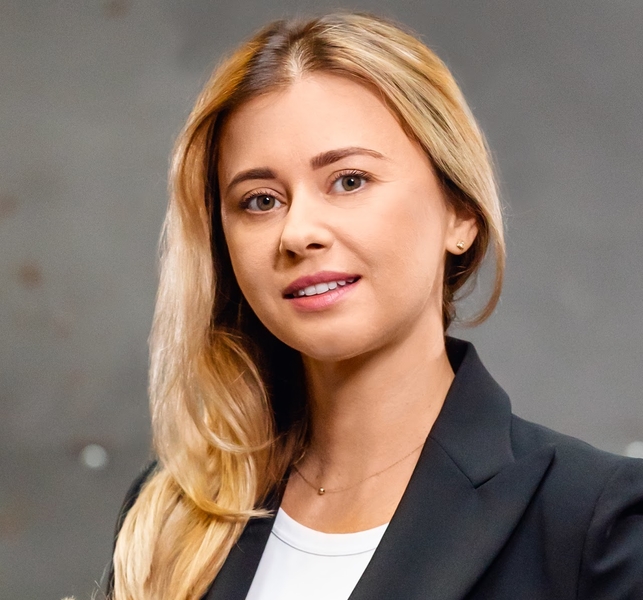 Anna Krasuska
Head of Sales & Partnerships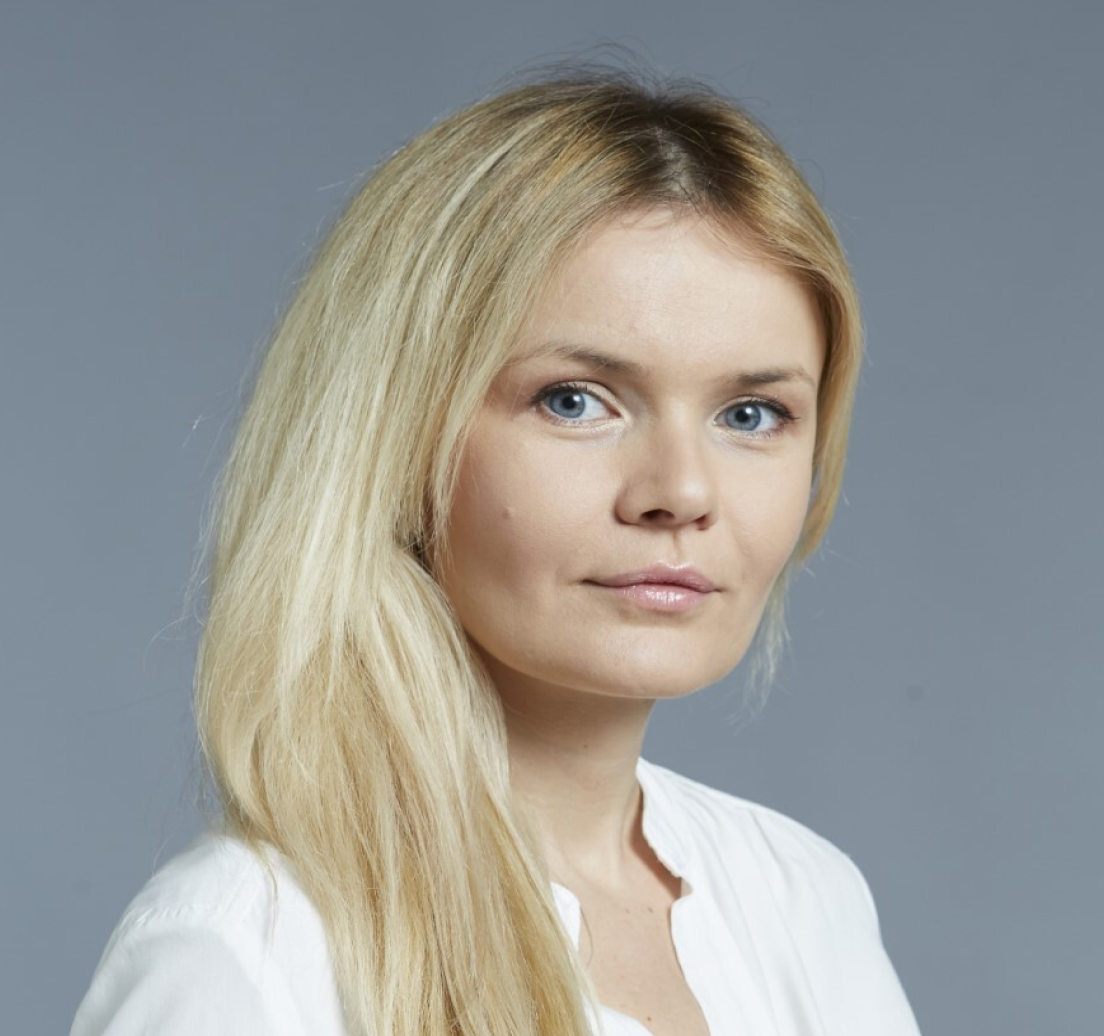 Dorota Adamczyk
Director of Planning & Performance SaaS Sales Operations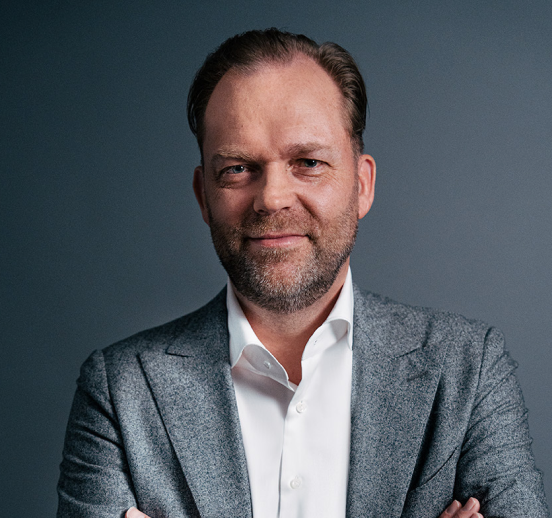 Marco Gouw
Enterprise Sales Director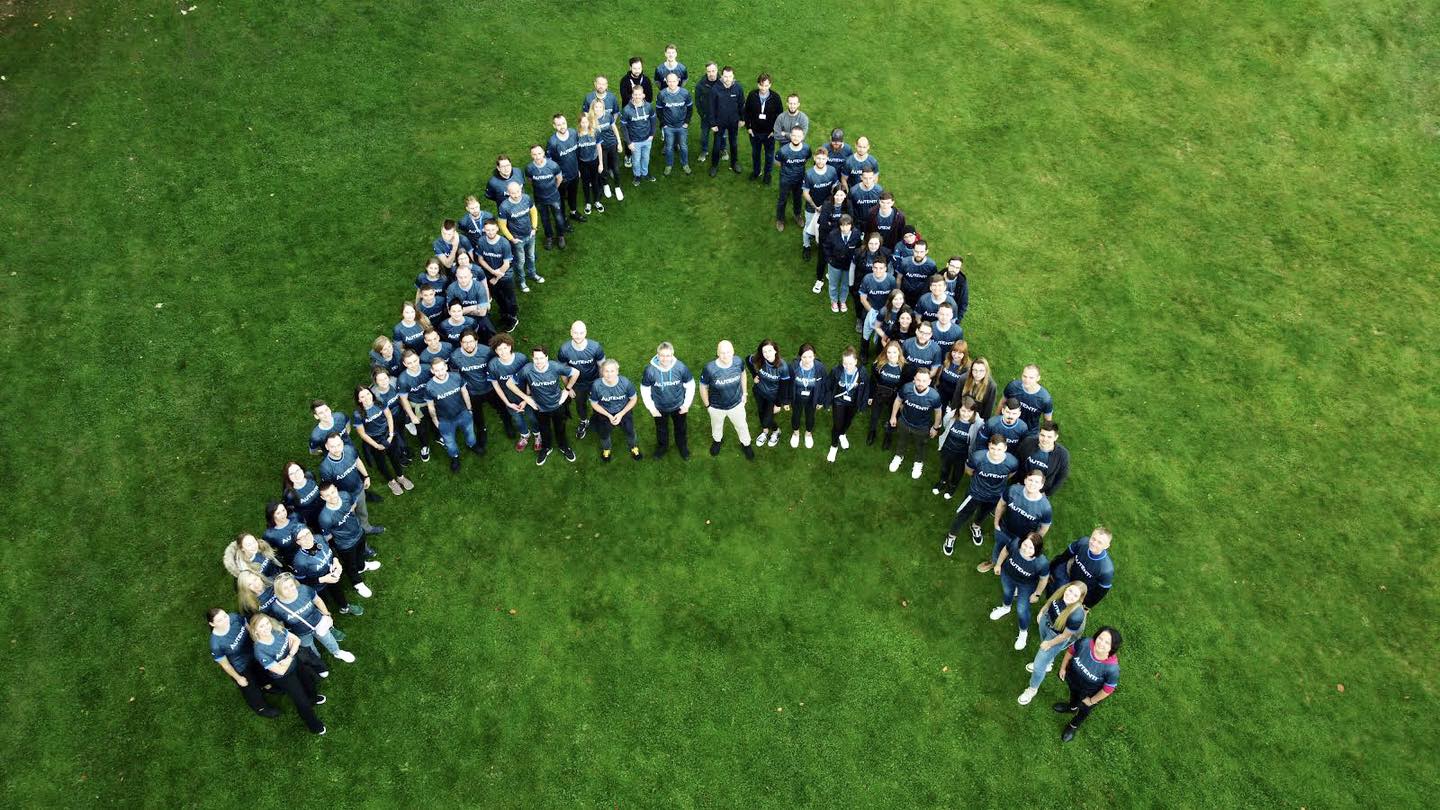 We build new standards
Autenti is an innovation that is becoming a standard. It makes your business run faster and more efficiently. We want every entrepreneur to be able to focus 100% on running a business and forget about unnecessary paperwork.
For the Autenti team, work is a mission:
we make life easier every day,
Customer's success is the priority
We listen to customers' needs and focus on providing them with the necessary knowledge in technical and legal aspects as well as practical experience of using new trust services.

PRODUCT DEVELOPMENT - R&D
The product is under constant development.
Bringing new digital products to the ultra-competitive technology scene requires a remarkable ability to adapt to changes and customer feedback. At Autenti, both the development and testing of solutions is performed based on direct contact with customers, and the IT team designs and flexibly responds to the identified needs of users.

Marketing means continuous education
Depaperisation is a mission that we carry out by sharing knowledge and experience. We do not act alone - we cooperate with our partners and experts from many different industries on a daily basis. We use the latest information and social platforms as well as video channels.

We combine law with technology
Autenti was created so that every entrepreneur can sign legally binding documents online. Our experts find solutions that are convenient and, at the same time, safe for platform users.

IT operations in the cloud
One click and that's it! Document signing works 24 hours a day, 7 days a week, wherever you are. Completely safe. Our teams of specialists watch over it.

Finance, Administration, HR
We create practical solutions because we use them ourselves. Our customers very often start their adventure with the Autenti platform in the areas of HR, financial and company administration operations.

Start signing documents without
leaving your home for
free
one platform, many applications
all forms of electronic signatures
economy, speed and comfort
customer satisfaction guarantee
Supervisory Board
Multidimensional support with a powerful experience

Marek Dworak
Chairman of the Supervisory Board
Marek Dworak is an economist, investor and advisor. He graduated from Economic Cybernetics and Computer Science at the University of Economics in Krakow, where he also lectured. Chairman of the Supervisory Board of "E-Kiosk" S.A. and a member of the Supervisory Board of "Gremi Media" S.A., publisher of "Rzeczpospolita" and "Parkiet". He has 30 years of professional experience. For 16 years he has been in the Management Board of "RMF Group", including presidency for 2.5 years. He was responsible for the development of the Group, participated in the process of its introduction to the Warsaw Stock Exchange, supervised subsidiaries, also as a member of the Supervisory Board of "Interia PL" S.A. He is a co-founder of the Association of Business Angels "Sterling Angles", a member of the Society of Polish Economists, in the years 2011-20015 he was the President of the Corporation of University of Economics Alumni.

Marek Kapturkiewicz
Member of the Supervisory Board
Marek Kapturkiewicz is a co-founder, investor and partner in Innovation Nest - seed / VC fund and co-founder of SPIN - Szkoła Przedsiębiorczości Innovation Nest; Previously, i.a. long-term member of the management board, COO and vice president of Grupa Onet.pl and director of promotion and product development in Tymbark S.A.; has extensive internet, marketing, media, technological and investment experience; engineer - constructor (electronics engineer, IT specialist) with many years of practice at the Institute of Advanced Manufacturing Technologies in Kraków; a graduate of the AGH University of Science and Technology in Kraków at the Faculty of Electrical Engineering, Automatics, Computer Science and Electronics and business studies at the National-Louis University in Nowy Sącz; member of the Program Council of the Startup Poland Foundation.

Krzysztof Tokarski
Member of the Supervisory Board
Krzysztof Tokarski is a graduate of WSP, the Academy of Economics in Kraków and the Jagiellonian University in Kraków. A stockbroker. He holds an MBA degree. Tokarski started his professional career at Pekao SA bank and its brokerage house. He also dealt with investment control in PPIM and global structures of the Pioneer Group as Head of Investment Control for Central and Eastern Europe. He was also the Investment Director at KGHM TFI. He supervised, among others PZU Structured Investments Office. He was the President of the Management Board of PZU Asset Management and TFI PZU, as well as the Vice President of the Management Board of BPS TFI. Currently, he is the Director of the Department of Non-Public Assets Funds Management at PKO TFI, responsible for the PKO VC Fund. Member of many supervisory boards.

Michał Miszułowicz
Member of the Supervisory Board
Michał Miszułowicz has been working in the banking industry for 17 years. Since 2017, Michał is part of the Digital Transformation Team responsible for working with startups and scaleups. In 2022 we are focusing on delivering banking products to bring innovation to companies, including financing for scaleups. Michał is not a typical banker. For at least 10 years he was engaged in a variety of projects inside the bank (from regulatory PSD and MIFID up to new digital products). He is also involved in sustainability financing and CSR activities. Outside of work Michał is a photographer and 3d printing enthusiast.

Marcin P. Kowalik
Member of the Supervisory Board
Marcin P. Kowalik is an entrepreneur and investor with over 10 years of business experience. Founder and Managing Partner of Black Pearls VC. For 7 years he has been managing the Seed / VC capital fund. Actively supports the development of the Polish economy by participating in the Stakeholder Committee of the National Centre for Research and Development, Business Centre Club and the Venture Capital Committee of the Polish Chamber of Commerce. Privately, a husband and father of three children. Marcin is involved in the following #BlackPearlsVC companies: Autenti, Telemedi, Insly, Teamscope, Skyrise and DeepBI. He is also a Kauffman Fellow (Grade 22) graduate.

Tomasz Serwan
Member of the Supervisory Board
Tomasz Serwan is the vice president of the RBL VC fund. During his career in reputable funds, VC has carried out several dozen investments in companies from various industries. Many of them operate on a global scale. Acting as an independent specialist on the capital market, Tomasz was an advisor on mergers and acquisitions, both on the sale and purchase side. He was also responsible for creating strategies, process development and optimization for entities with high growth dynamics. During his career, he occupied a place "on both sides of the barricade", both reporting and exercising ownership supervision.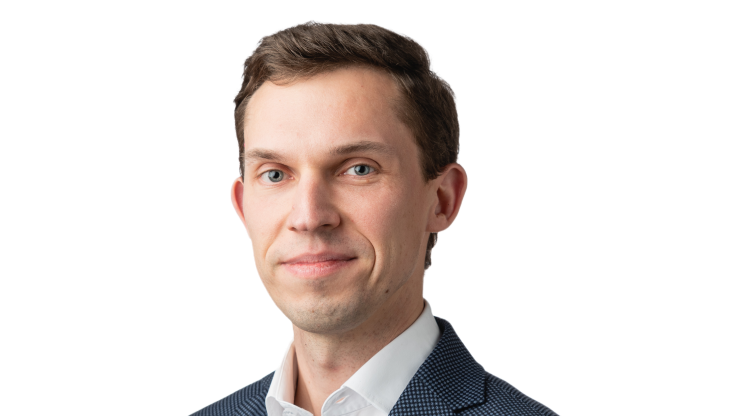 Michał Lewandowski
Member of the Supervisory Board
Michal Lewandowski is a Senior Investment Manager at Elevator Ventures, a Corporate Venture Capital Fund of Raiffeisen Bank International. Responsible for the following portfolio companies: Bob W, Autenti. Before joining Elevator Ventures in August 2021, Michal was an Investment Manager at Polish-Israeli VC fund TDJ Pitango Ventures. He gained profound professional experience working for almost 6 years at one of the biggest Polish family offices, Bastion Investments, where his responsibilities included overseeing investments in the world's best hedge and private equity funds, and identifying opportunities in PE and VC deals. Michal is a CFA charterholder. Privately, a husband and father of two children.
Renowned Investors
Autenti is a project supported by key financial partners on the market: VC funds specialising in innovation and renowned financial market institutions.