Electronic document flow - create your own business processes
Automate the process of sending documents

Personalize communication

Send documents even faster
What is business process automation?
Do you send many similar contracts, applications or statements online? Would you like to personalize communication and improve document flow within the company?

Discover the BPA (Business Process Automation) service, thanks to this you can define business processes and it becomes even easier to send documents for signature!

No need for API integration. All you need is a business account on the Autenti platform.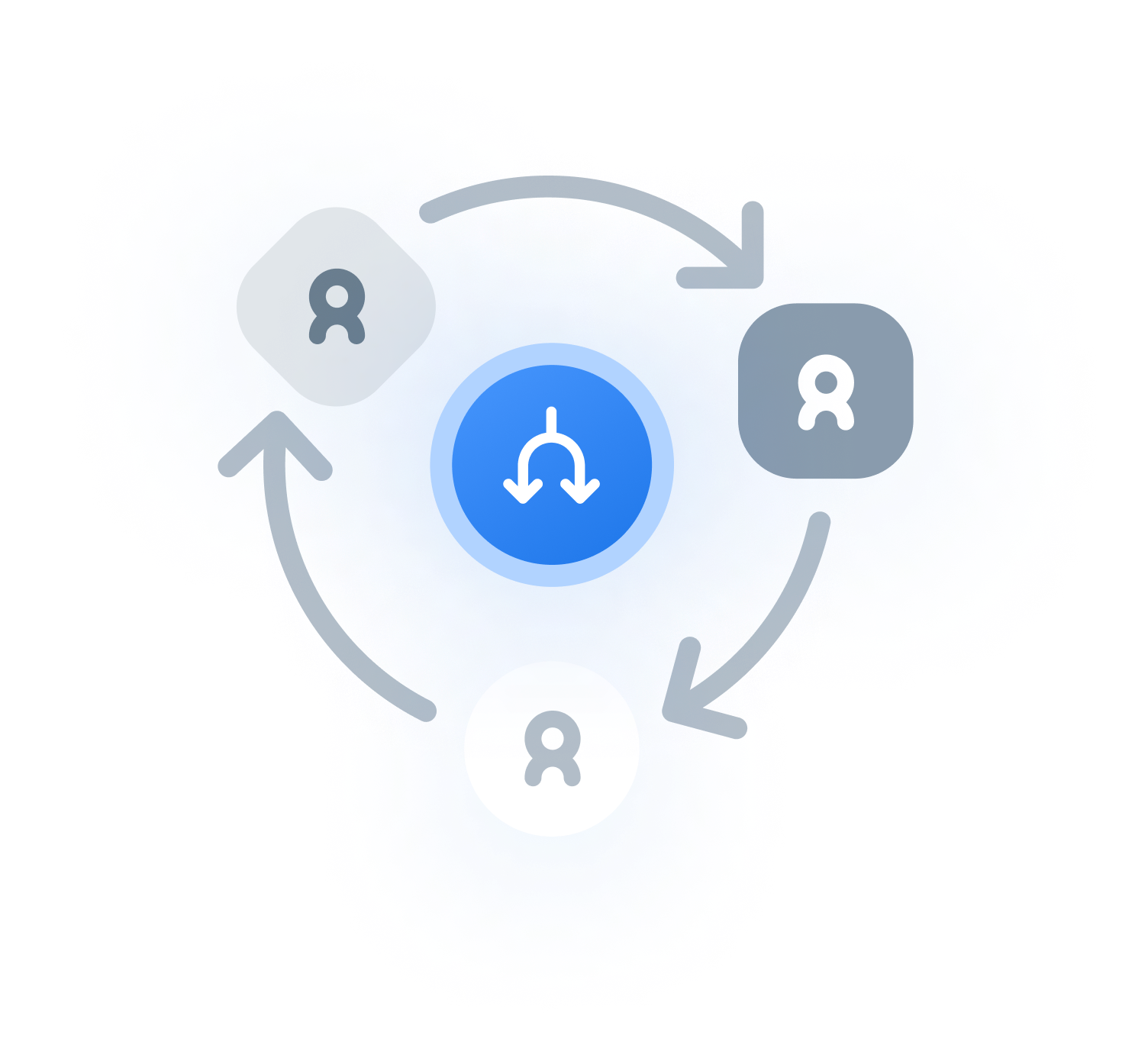 Electronic contract workflow - get to know the benefits
The automation of business processes has a number of unique advantages.
Convenience
You can send documents for an online signature even more effortlessly in a few simple steps.
Easy configuration
We begin the process quickly, and once configured it works continuously.
Accessibility
You do not need to have a system to integrate with Autenti, all you need is a company account on the platform.
Processes customized for your business
Simply tell us what business processes you need. Create as many as you would like and we will configure them for you. Here are a few examples:
Contract of employment

Invoice

B2B contract

Credit agreement

Leasing

Employee confidentiality agreement
Trust in the personalization of business processes
Create individual messages - SMS for authorization, e-mails before and after signing a document, consents and statements. Autenti lawyers can verify their validity for you.
What types of information will you define?
Process name
Document title
Document expiry time (process)
Content for consents and statements
SMS text for authorization
Content of the e-mail before signing a document
Content of the e-mail after signing a document
How does it work?
1. Select a process

From your list of processes you can indicate which one you want to run

2. Add a document and recipients

You can add a file or files up to 20 mb. and at least one recipient that you want to send the document to.

3. Start the process

If everything looks good, click the "Start process" button. Ready! Your document is on its way to the recipient.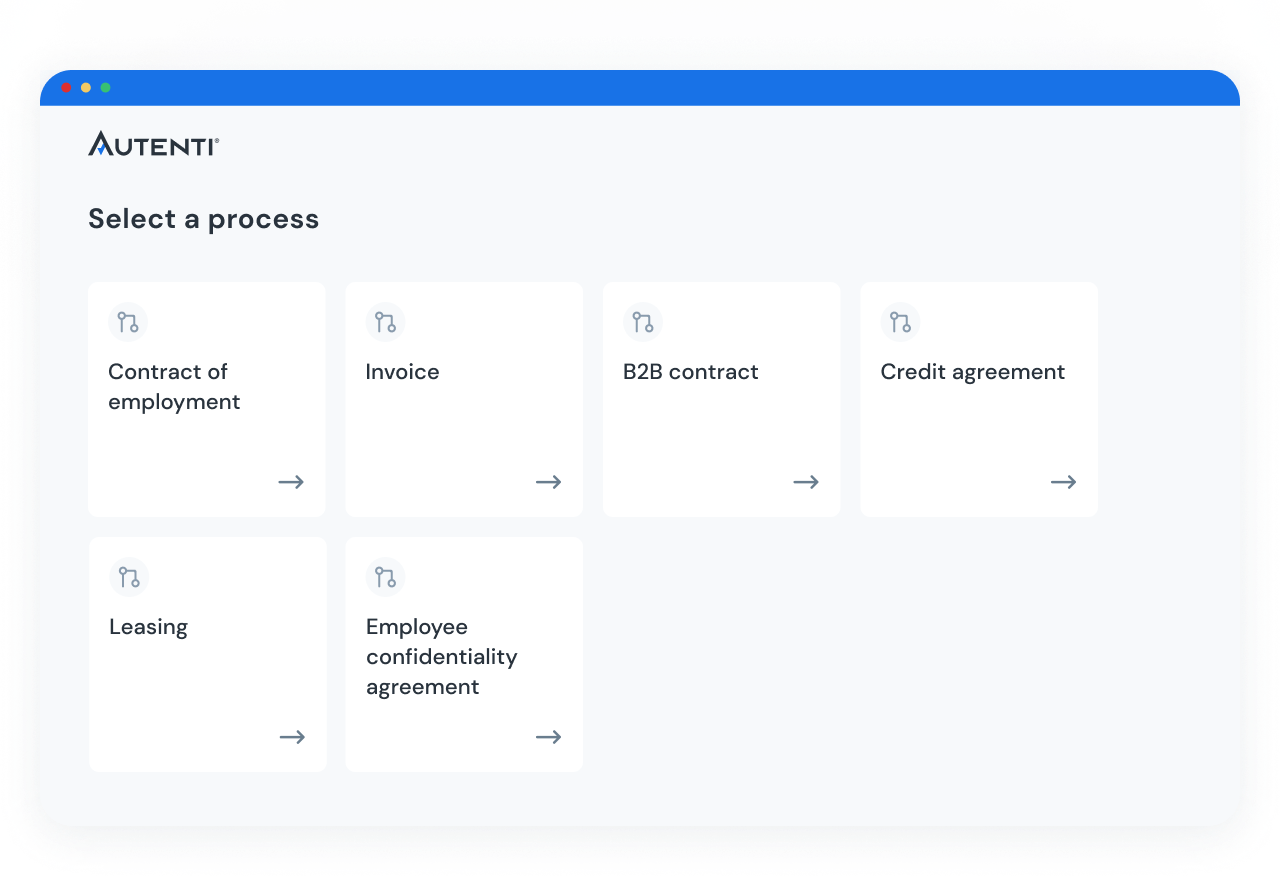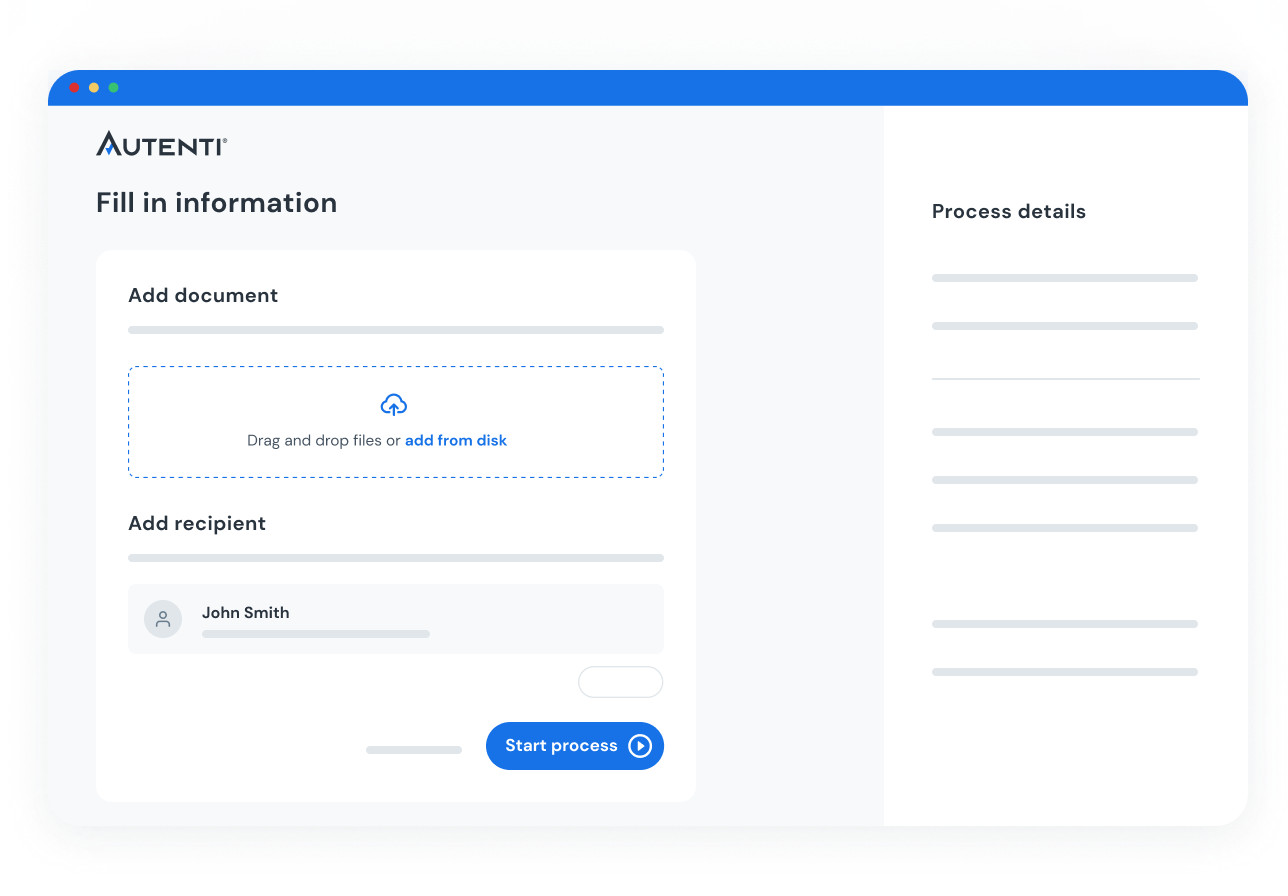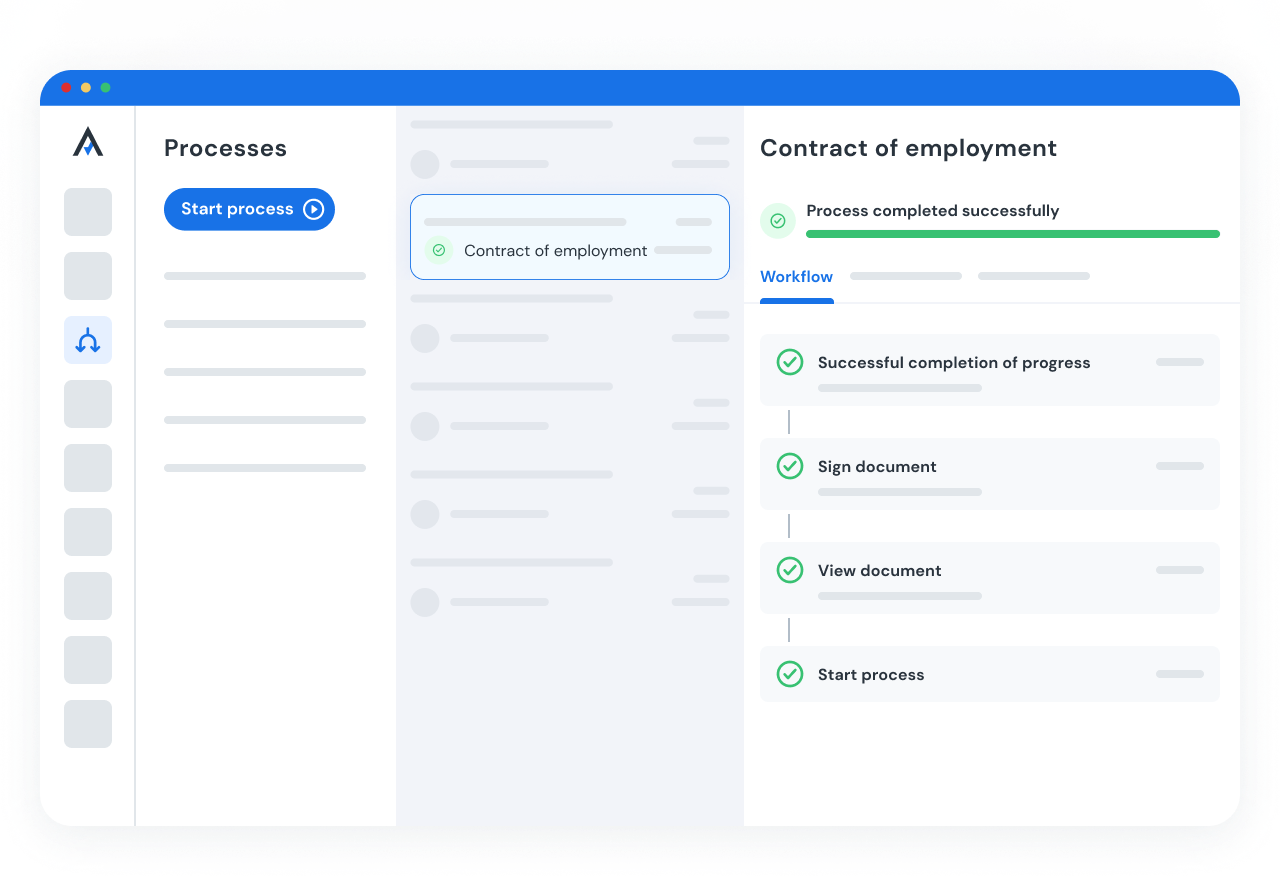 Frequently asked questions
I want to send documents using my own process. What do I have to do?
It's easy! Contact us via the contact form that can be found on this page. Our consultant will send you a short form where you can define all the necessary information to configure the process that will provide efficient document flow in the company. A few days after completing the form, an additional option will appear on your company account, and from then on you will be able to send documents with your dedicated process. Our experts are at your disposal for every stage of the implementation - they will be more than happy to help you automate business processes in your company. Trust in contract automation and efficient document workflow in your company!
Can I set a time after which the document will no longer be able to be signed by my client?
Of course! This feature facilitates the processing of documents and further streamlines contract workflow in the company. When defining your process, you can also specify the time after which the document will expire and will no longer be possible to sign. You define the time using days and hours.
Create your own document signing processes
Create dedicated processes

Personalize communication

Send documents with even more ease

Improve document workflow