Mail templates
When sending documents for signature, provide recipients with additional relevant information. Use the most common templates in your company: personalise messages and streamline workflow.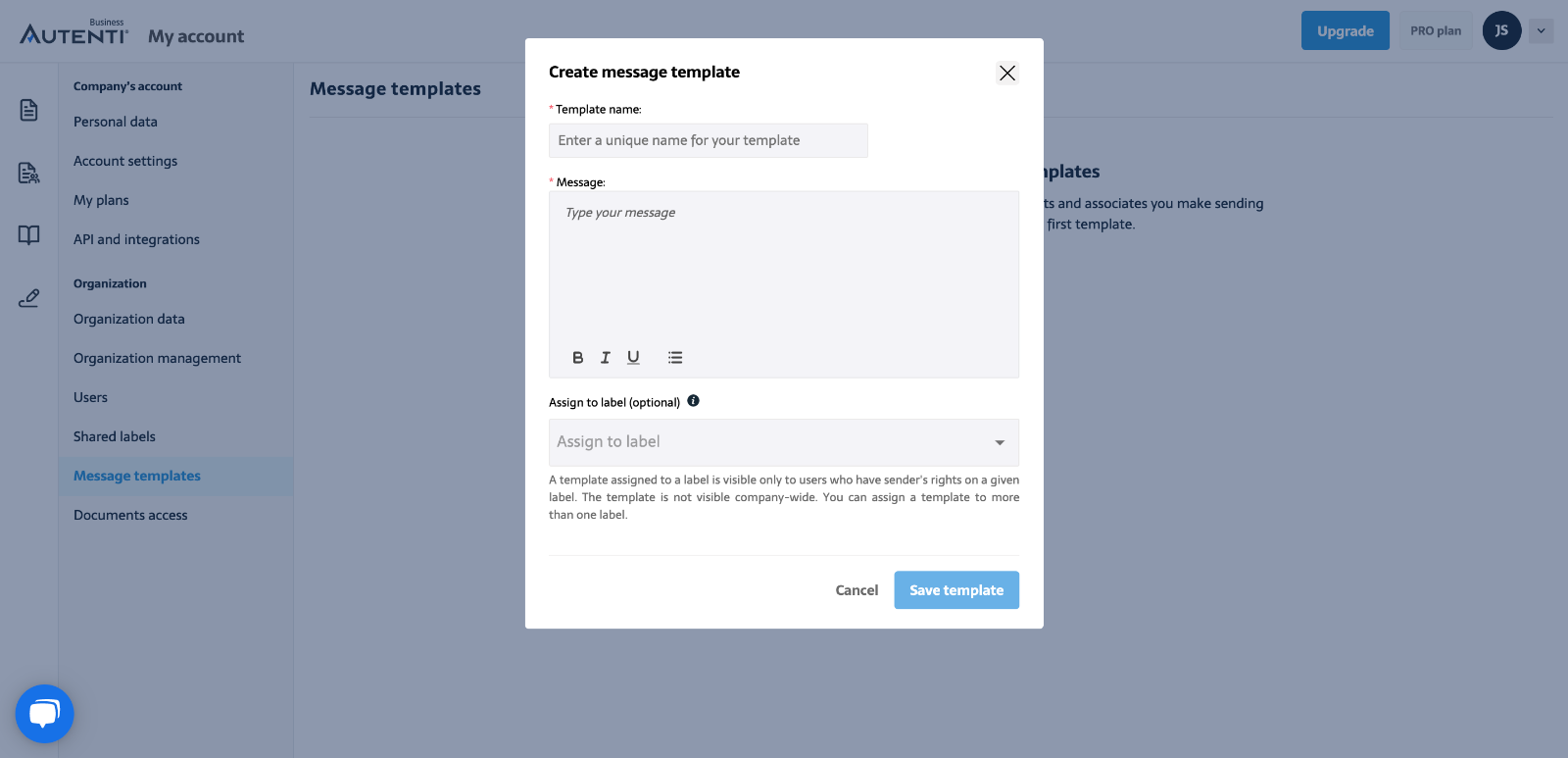 What is this functionality for?
Thanks to message templates, you can provide each signer of documents on the Autenti platform with additional information important to you.
Your benefits
Facilitating and accelerating the process of sending documents.

Consistent and personalised message.

Option to easily select the most frequently used templates in communication with document signers.

Once prepared, e-mail templates can be used by your colleagues within the same company account.
How it works
Use this feature whenever you send a document for signature. When sending to the same group of recipients in the same or a similar process, or if you want the communication accompanying documents to be consistent or even identical, use the templates prepared in advance. Message templates standardize and personalise the message, which will have an impact on the signing process.
Templates are defined by the Super Administrator of your company account.
These functionalities may interest you:
COMPANY ACCOUNT BRANDING
Add your company logo on the Autenti platform so that the recipients of the documents you and your colleagues sent can easily recognise them and sign them faster.
DEDICATED BUSINESS PROCESSES
Do you represent a larger organisation? Do you need to run dedicated processes? The Autenti teams will design the right solutions for you, regardless of the industry and business area you operate in.
Start signing documents without
leaving your home for
free
one platform, many applications
all forms of electronic signatures
economy, speed and comfort
customer satisfaction guarantee