Approver, reviewer and view only documents access
The recipients of the documents you send do not have to sign them. They can play other roles commonly used in business - initializing, giving opinions or viewing only.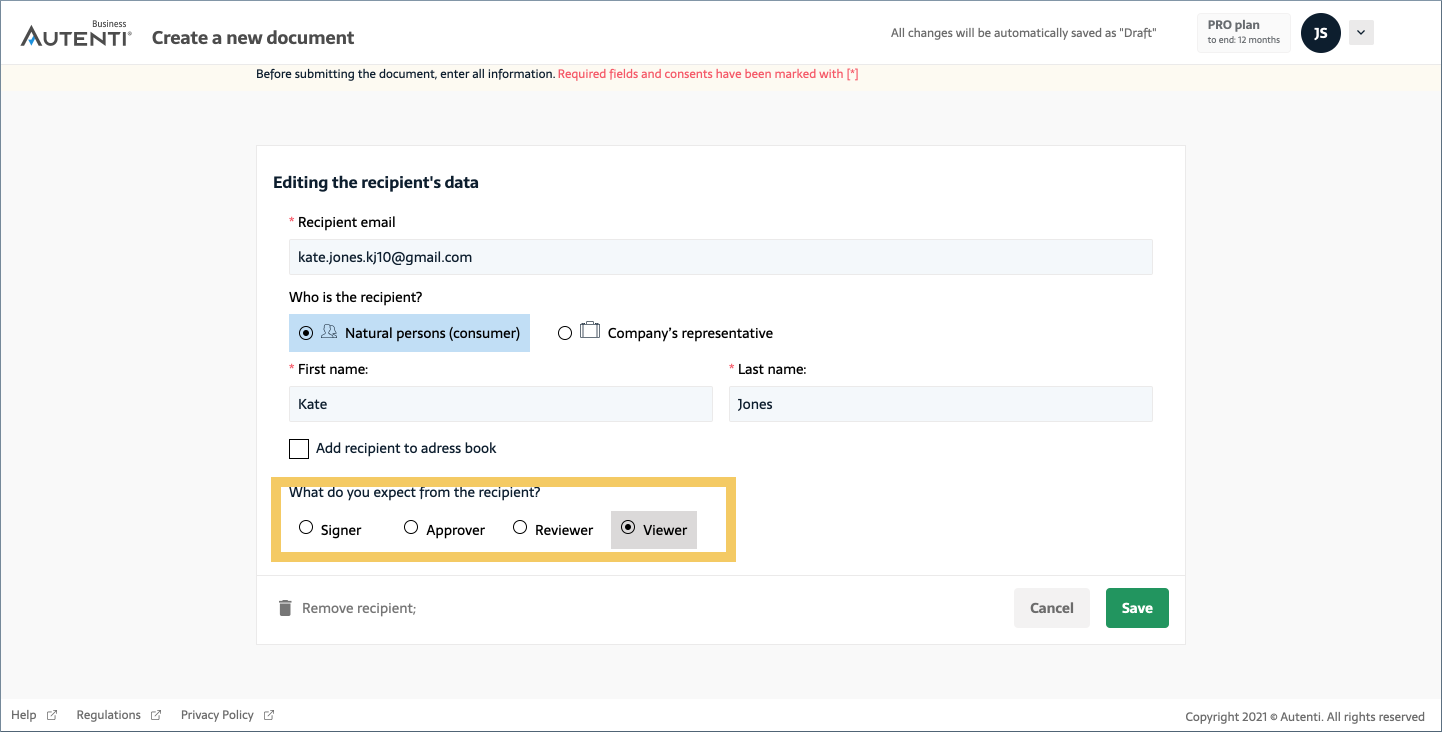 What is this functionality for?
Model traditional contracting processes on the Autenti platform. Indicate which addressee should initial the document, i.e., confirm its content and recommend signing it, and which ones should give their opinion or receive the document for inspection or review only.
The reviewer role may advise against signing but has no effect on stopping the process. No initials by the approver role mean stoppage of the signing process. In the case of initialing, the platform will force the document signing sequence to be set. The person receiving the document "for inspection" can read the content of the document, has a preview of the signing process, but cannot make any decisions related to the document.
Your benefits
Re-create the path of traditional document signing.

Save time on initializing each page of a printed document.

Get additional feedback from your colleagues before signing documents.

Make the document available for review by those who should have access to it.




How does it work?
Each sender with a PRO account can indicate a recipient who will approve, review or have a view only access to the document.
Approver recipients will receive an e-mail with a link to the document. After reading the contents, they can decide whether they want to accept them (i.e., initial the document) or reject the document. In the latter case, they must leave a comment on the reasons for their decision. Unlike approving, a document without the required initials cannot be signed in the same process by another recipient.
In the case of a view only document access - the recipient does not make any decisions they can only view the received document.
These functionalities may interest you:
Start signing documents without
leaving your home for
free
one platform, many applications
all forms of electronic signatures
economy, speed and comfort
customer satisfaction guarantee