Reminders
If the recipient is delaying their decision, you can use the Remider function to notify them about the necessity to sign, initial or give an opinion on the content of the document. Such reminders significantly accelerate the finalization of contracts.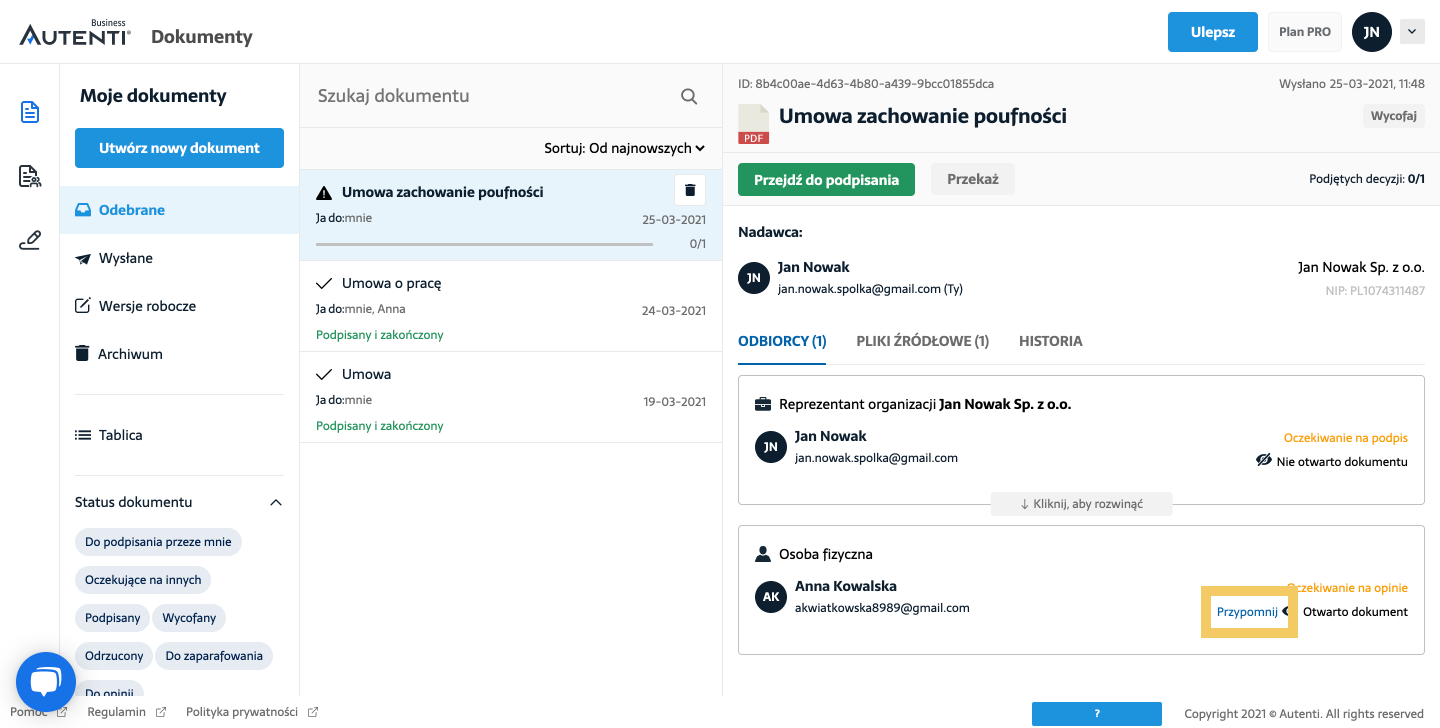 What is this functionality for?
Still waiting for a signature? With just one click, your recipients will be reminded that they are behind with signing, and you will regain control of the flow of documents in your company.
Your benefits
No more drafting reminder e-mails.

Gain control over the circulation of documents.

Just one click on the platform on the "Remind" button.
How it works
The Autenti platform allows you not only to verify which recipients have already signed a document, but also send a reminder to those who are late signing. They will receive an appropriate e-mail. The process is fully automatic.
These functionalities may interest you:
COMPANY ELECTRONIC SEAL
In some cases, you can use the company's electronic seal to speed up and automate the process of signing the documents on behalf of your company. This is as effective and reliable as an e-signature.
ACCOUNT USERS ROLES
Define the authorisations of your corporate account users. As a result, they receive selected roles in the account administration and document flow management processes.
VIEWING DOCUMENTS BY TEAMS
Share selected or all documents for viewing by the members of your team. You can create subgroups and assign them appropriate authorisations to increase the recipients' safety and convenience.
Start signing documents without
leaving your home for
free
one platform, many applications
all forms of electronic signatures
economy, speed and comfort
customer satisfaction guarantee