Two-factor signer verification
You don't know your contractor or client too well? Use additional signer authorizations, such as for codes sent via SMS or additional methods available on the platform.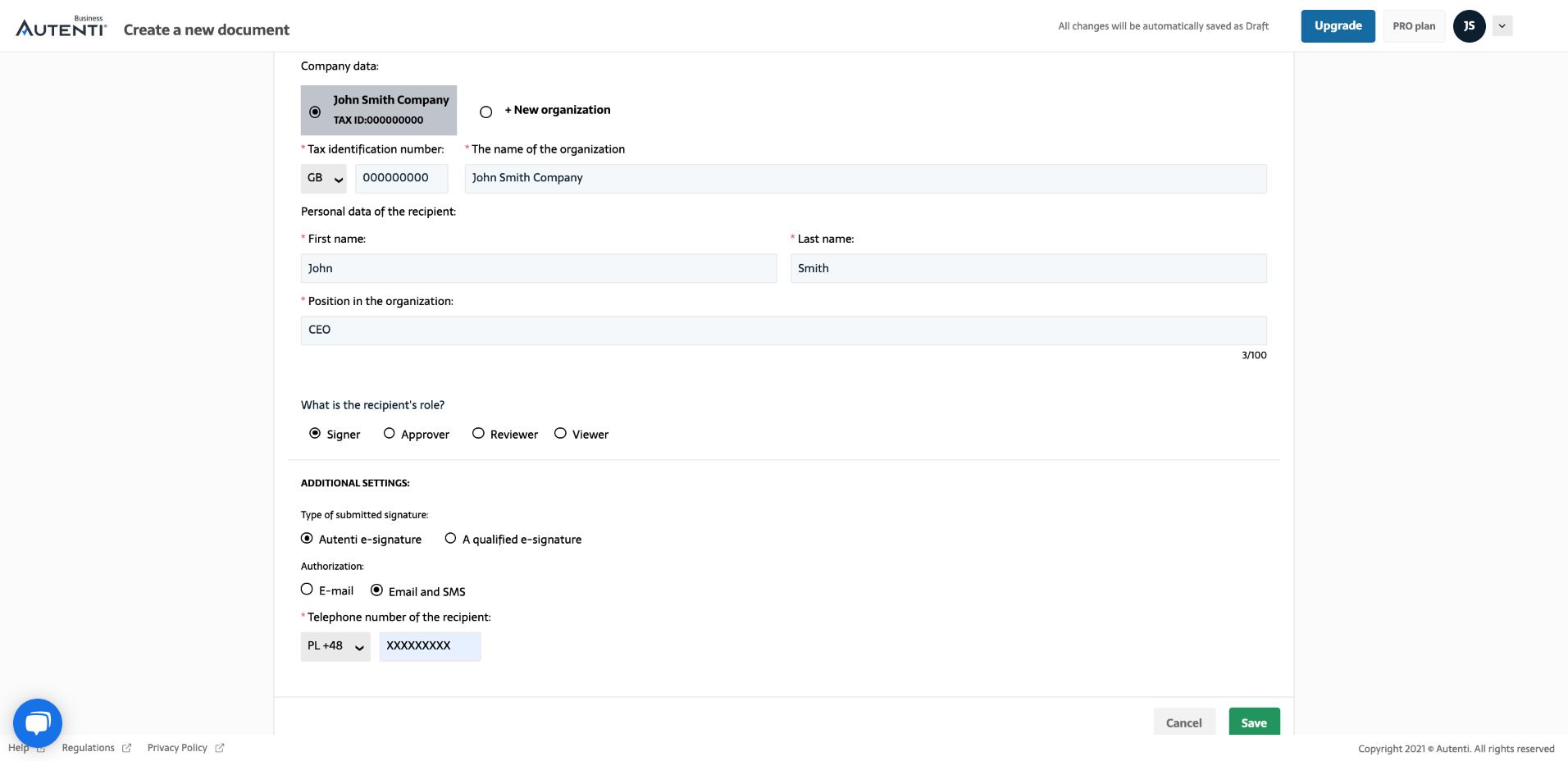 What is this functionality for?
When you sign documents with a recipient for the first time and you want to be sure about their identity, use additional authorization methods. Select the function of OTP ("one-time password") codes sent via SMS, video ID, or other services offered as part of BROKER.ID. With this functionality, the authorization of the addressee will take place not only via e-mail address, but also with the use of an additional verifier. You can also achieve a similar result by assigning a document for signature with the requirement to use a qualified electronic signature.
Your benefits
Increase the certainty of signing the document by the right person.

Use SMS codes that are familiar to you from online banking or online stores.

For advanced documents or 100% online processes, use Autenti's video identification methods.
How does it work?
Once you have chosen the recipient of a document, indicate which e-signature should be used. If you are signing a document with a client or contractor for the first time or you don't know them very well, use the "E-mail and SMS" option in the "Type of signature" section, or order a different, additional service in Autenti via BROKER.ID.
These functionalities may interest you:
Start signing documents without
leaving your home for
free
one platform, many applications
all forms of electronic signatures
economy, speed and comfort
customer satisfaction guarantee