Access to documents via API
Send and sign documents directly from your ERP system using the Autenti open API. Automate and adjust processes according to customer requirements, completely eliminating document printing.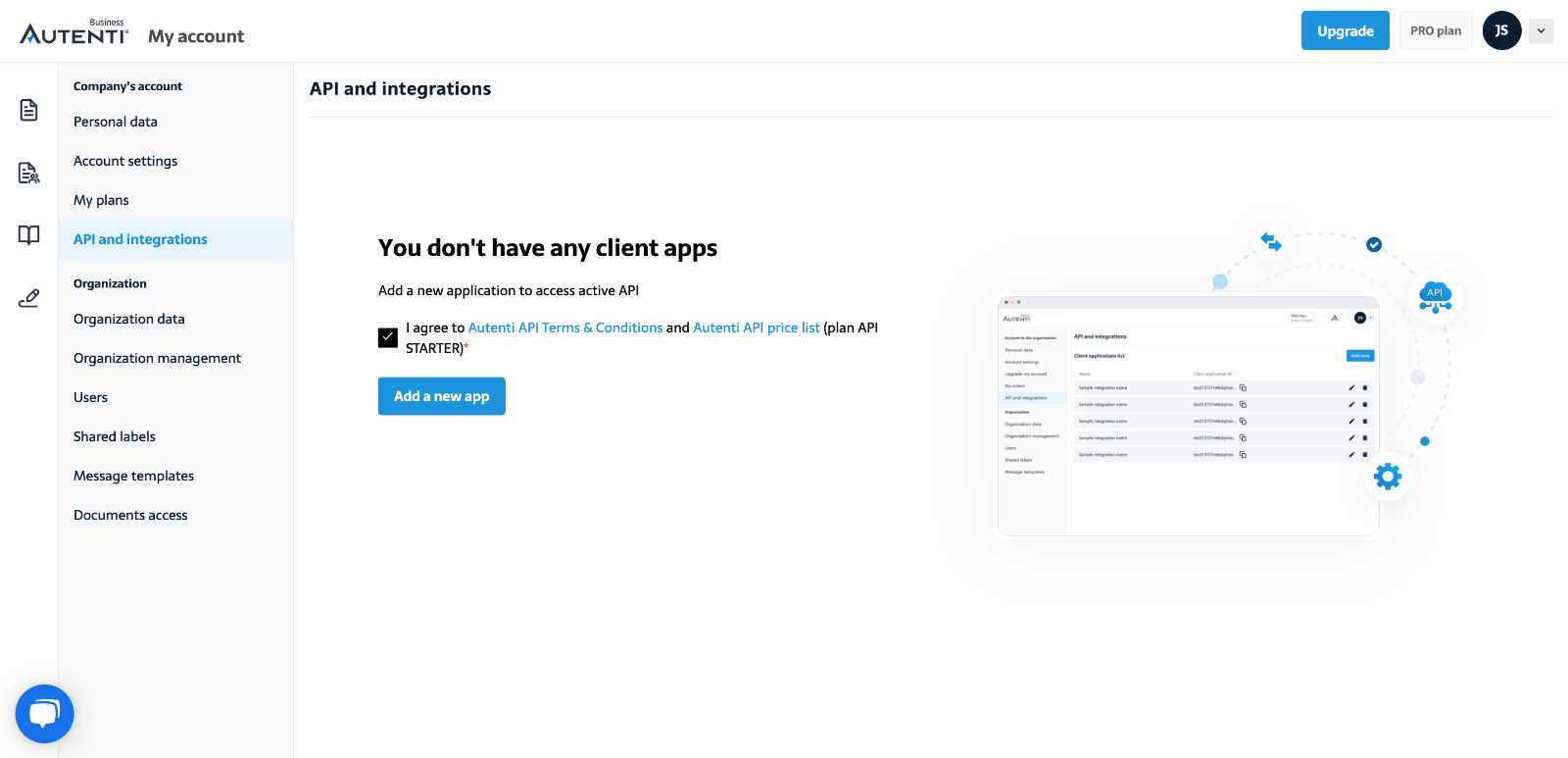 What is this functionality for?
Use the open Autenti API to streamline and automate processes in your company. Connect to our platform and save the time needed to fill out documents and send them.
Your benefits
Increase the

effectiveness

of your company by adjusting Autenti to your needs.

Integrate the Autenti platform with your tools.

Automate document circulation and signature collection processes.

You will always get the support of the Autenti technical team.




How does it work?
Our public API will allow your IT team or an external company to prepare the necessary connections between your current system and the Autenti platform. Thanks to this, it is possible to use data from your system and sign documents on the Autenti platform without a sepparate login.
Detailed API documentation is available here: https://developers.autenti.com/
These

functionalities

may

interest

you

:
E-SIGNATURE VALIDATION
Verify the integrity and authenticity of a document. Be certain that a document has not been falsified or changed in an unauthorized way. At the end of the process, download the ValidationAttestation - a detailed report containing information about the verification result.
DOCUMENT ARCHIVE
In the Autenti digital archive, you collect an unlimited number of contracts, orders as well as all other documents that you sign electronically. You can access them online 24/7.
Start signing documents without
leaving your home for
free
one platform, many applications
all forms of electronic signatures
economy, speed and comfort
customer satisfaction guarantee