Document archive
The Autenti digital archive allows you to collect an unlimited number of contracts, orders, and other documents that you sign electronically. You can access them online 24/7.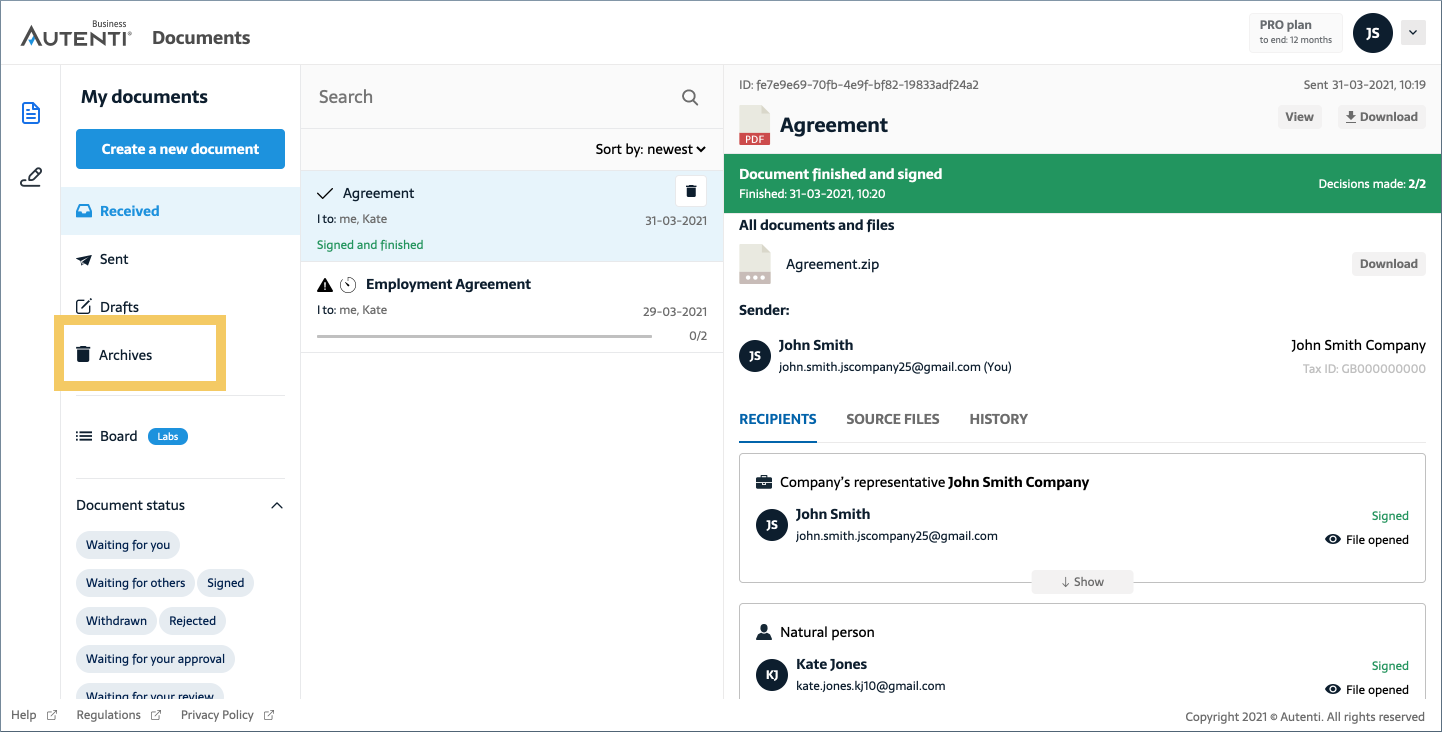 What is this functionality for?
We know that running a business involves a lot of paper - don't let that be a limit for you. In a traditional archive, things can go missing or get out of order, making it difficult to locate the required document quickly. Electronic archiving via the Autenti platform eliminates those inconveniences. Work on your documents, sign them and send them online, whether you are in the office, at home, on the road, or on vacation.
By switching to the Autenti platform, you get access to the digital e-archive of your company.
Your benefits
Online access to your company's documents.

Ability to search and sort documents remotely, from anywhere around the world.

Digital archive included in the subscription price.

Ability to share documents within a company account.
How does it work?
The documents you send for signature by Autenti are automatically saved in your company account. You don't need to sign them to make them visible. All you have to do is search for them using the correct key or filter. We guarantee the validity and security of your documents.
You can easily transfer documents that have already been signed to the archive - if you don't want them to be displayed in the main list of "Recieved" or "Sent" documents anymore. Don't worry, Autenti doesn't delete this data. You can always restore them whenever you need to.
These

functionalities

may

interest

you

:
Start signing documents without
leaving your home for
free
one platform, many applications
all forms of electronic signatures
economy, speed and comfort
customer satisfaction guarantee