No cost for the signer
Signing has never been easier. The recipients of your documents bear no costs of signing, and additionally save the time and money that would be spent on the post service or courier.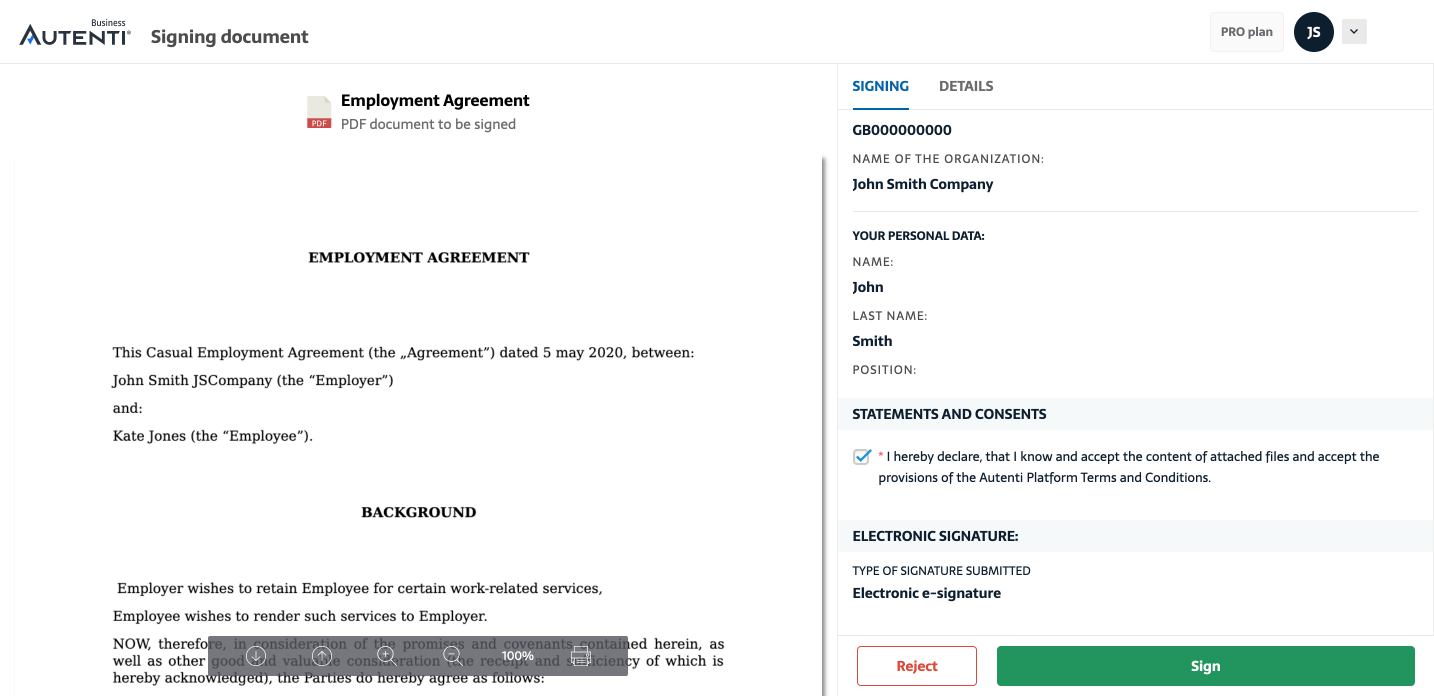 What is this functionality for?
It costs nothing to sign on the platform! Only the sender of the documents pays for access to the platform (unless using the FREE plan). Indicate any number of signers, and they receive a document to be signed to the e-mail address provided by the sender. There is no need to install an account in Autenti or any additional software. The signatures are binding, and each signatory receives the original in an electronic version.
Your benefits
Sign contracts online, offering the service to your recipients, for no charge.

The signatories do not bear the costs associated with printing documents, their shipment, and archiving.

Increase satisfaction and build loyalty among clients and contractors important to you, who appreciate your choices and the express time for signing documents.

You do not need to create an account on the Autenti platform to sign a document.
How does it work?
The sender of the document can indicate any number of signers of the document, and you will not pay a penny for a legally binding signature. Additionally, signer do not have to create an account or provide any additional information about themselves. All they need is a device with Internet access and a link under which Autenti will make the content of the document available to them.
These

functionalities

may

interest

you

:
Start signing documents without
leaving your home for
free
one platform, many applications
all forms of electronic signatures
economy, speed and comfort
customer satisfaction guarantee