Safe data transmission
Benefit from secure data transmission, using the SSL certificate. The data is thoroughly verified, guaranteeing you the highest level of trust and authentication.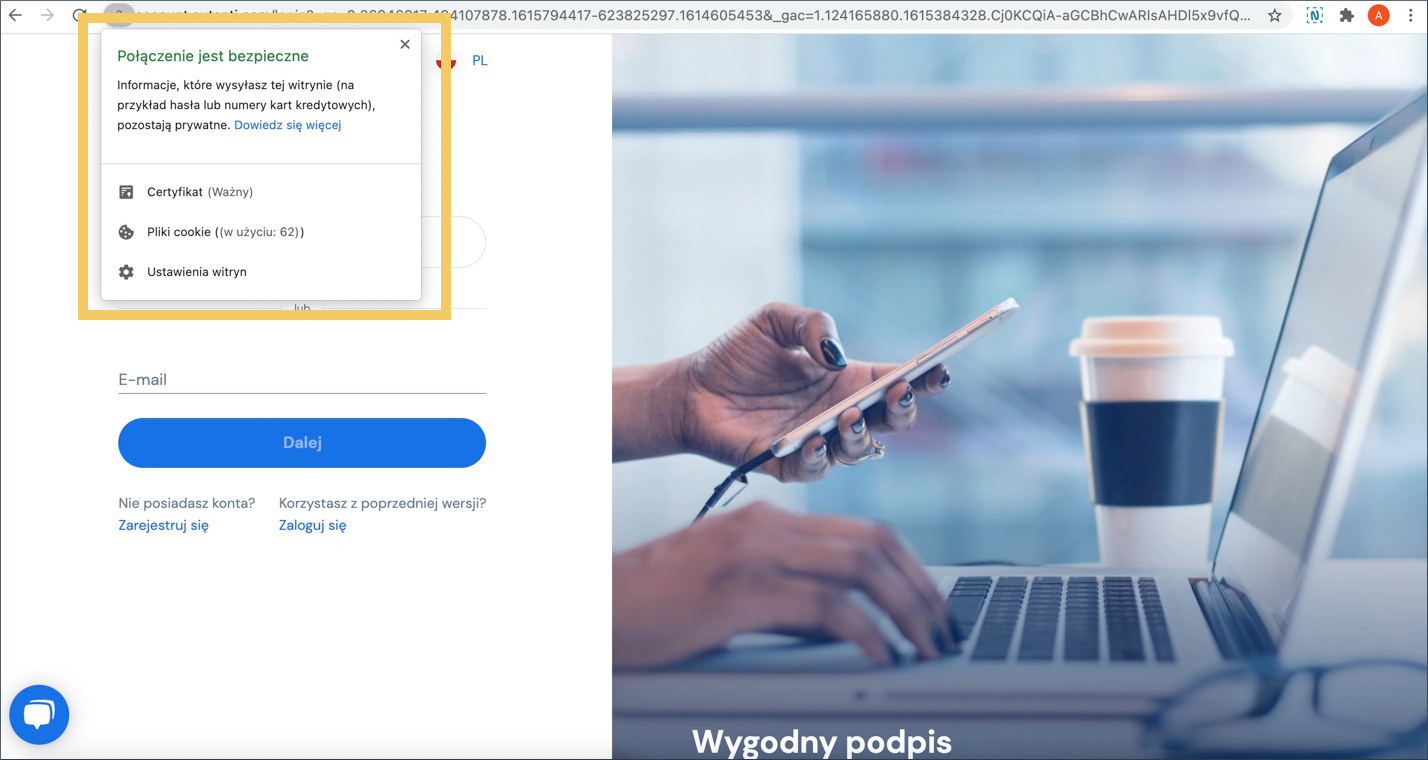 What is this functionality for?
The Autenti platform uses the prestigious SSL certificate, guaranteeing the highest level of security and trust for websites. This means that data contained within the certificate is subject to detailed verification, guaranteeing the highest level of trust and authentication. This protection is used, among others, by government, financial and insurance institutions and banks, as well as large corporate portals, auction and social networking sites, and prestigious online stores.
Your benefits
Guarantee of safe connection and file transfer while using the platform.

Certainty that only designated people have access to documents.

The best possible way to protect your files.
How it works
SSL is a network protocol used for secure internet connections. The SSL certificate protects transactions and secures information sent by e-mail and WWW sites, such as passwords, logins, and personal data, making Autenti absolutely safe to access. As a user, you don't have to do anything or turn anything on: the certificate establishes a secure connection as soon as you enter the Autenti app.
These functionalities may interest you:
Start signing documents without
leaving your home for
free
one platform, many applications
all forms of electronic signatures
economy, speed and comfort
customer satisfaction guarantee