Signatures & Seals
The Signature & Seals Card is attached to each document signed on the Autenti platform. It comes in an attractive visual form as the last page of the document, integrally connected to a set of signed files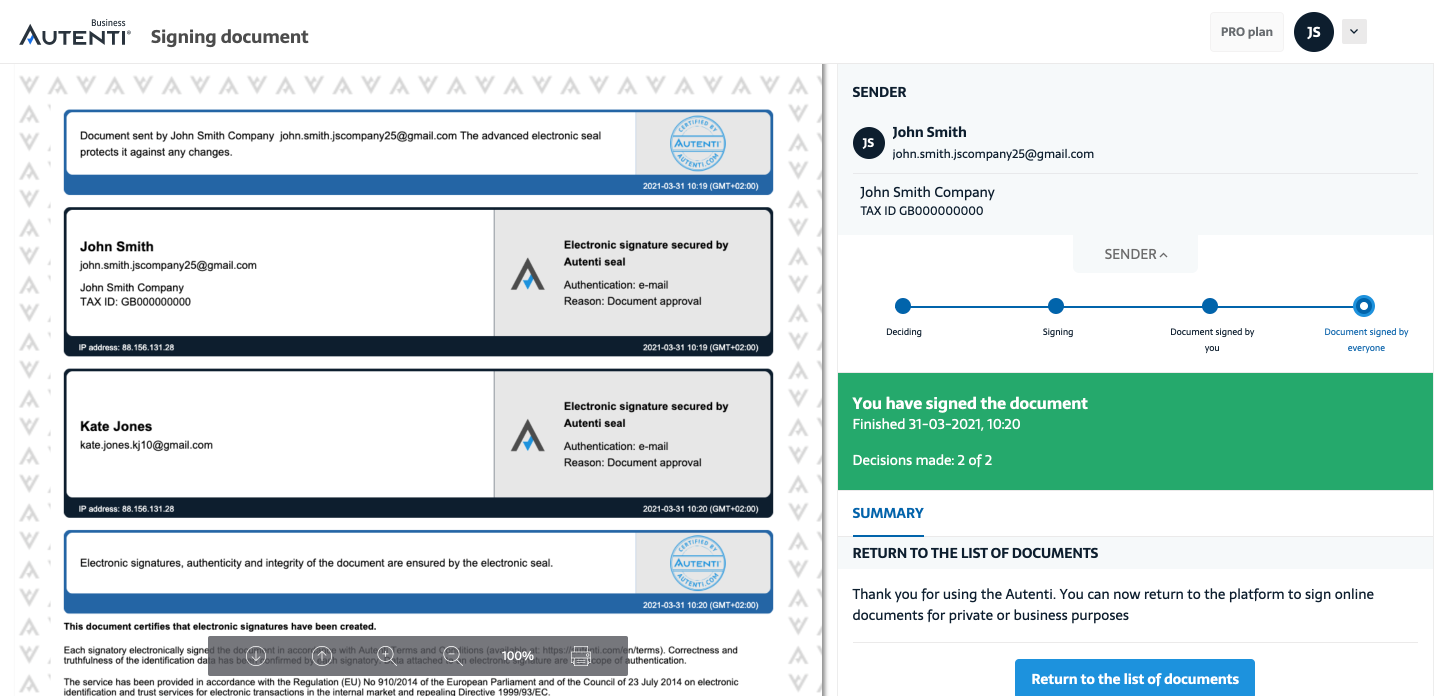 What is this functionality for?
The Signature & Seals Card is an additional page generated at the moment of sending a document for signature, attached to the source PDF file, which shows by whom, when, and from what device (IP) the document was signed.
It also provides information on the date and time of initiating signing, placing individual signatures, and completing the signing process. If necessary, you will be able to use the document together with the Signature & Seals Card as evidence in any dispute, and also before the court.
Your benefits
You can easily verify who signed a given document and with what type of e-signature.

You can check the date and time of submitting signatures and electronic seals (the so-called certified date).

You can confirm the authenticity of the documentation and, if necessary, use a document as evidence in a dispute.
How does it work?
The Signature & Seals card can be in Polish or English. In order for it to be in English, the option must be selected by the sender at the time of sending the document for signature.
These

functionalities

may

interest

you

:
Start signing documents without
leaving your home for
free
one platform, many applications
all forms of electronic signatures
economy, speed and comfort
customer satisfaction guarantee