Support for multiple file formats with conversion to PDF
Send documents for signature using the most common and supported file formats such as XLSX, DOCX, or ODS. No need to use any additional content-to-PDF converters.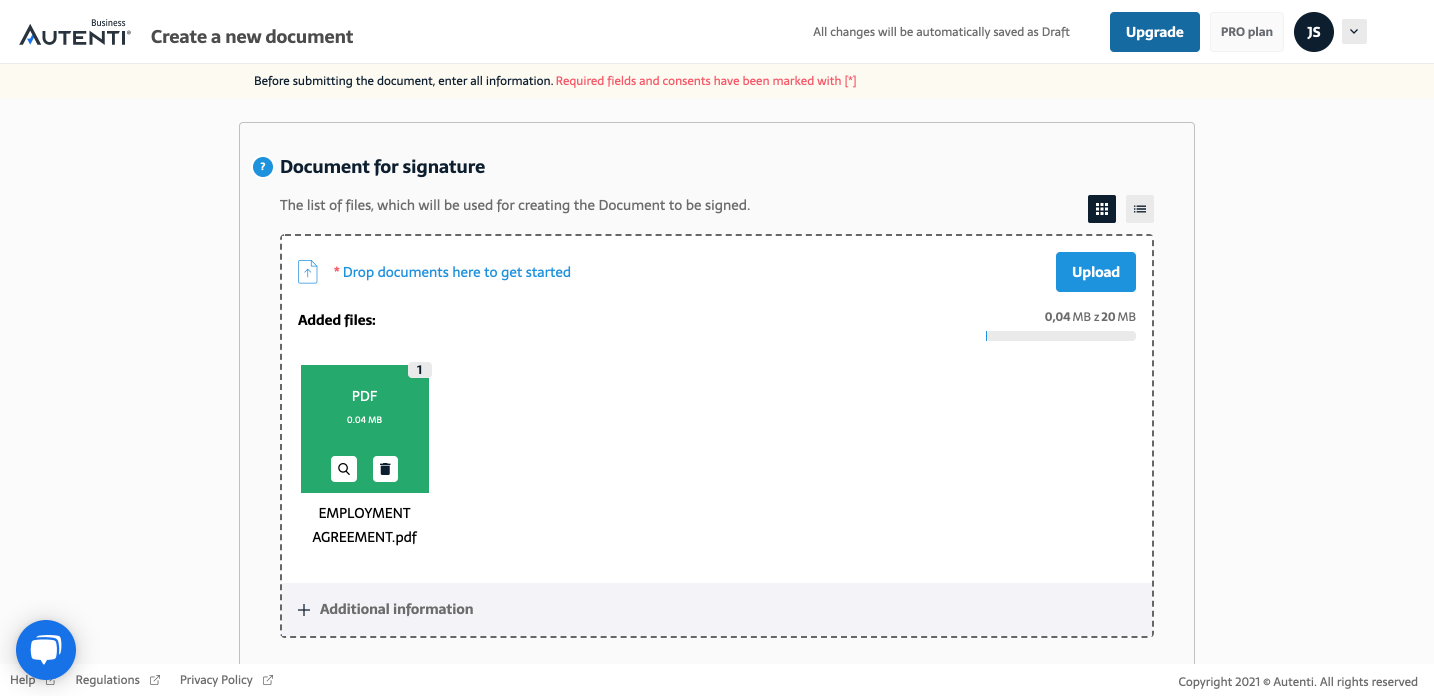 What is this functionality for?
Using the Autenti platform requires no change in your usual habits. You will sign source documents online in the file formats you use most often in your day-to-day business. Each document sent for signature via Autenti will be automatically converted to a PDF file, allowing you to store documents in a convenient and safe way, with a guarantee of maintaining their integrity, in the most popular international standard.
Your benefits
You don't need to convert the source files - Autenti will do it for you automatically when adding documents for signature. By clicking the magnifying glass, you can preview the resulting file before sending it.

All signers receive the resulting file in a globally recognized standard.

Files signed via Autenti can be easily displayed on other devices, separately from the Autenti platform, which is crucial in the context of the effectiveness of any evidence.
How does it work?
The Autenti platform enables sending documents not only in PDF format, but also DOC, DOCX, ODS, ODT, XLS, XLSX files. After uploading the documents, they will be automatically converted to PDF format.
These functionalities may interest you:
Start signing documents without
leaving your home for
free
one platform, many applications
all forms of electronic signatures
economy, speed and comfort
customer satisfaction guarantee