Address book
Speed up the sending of documents with the address book available on the platform.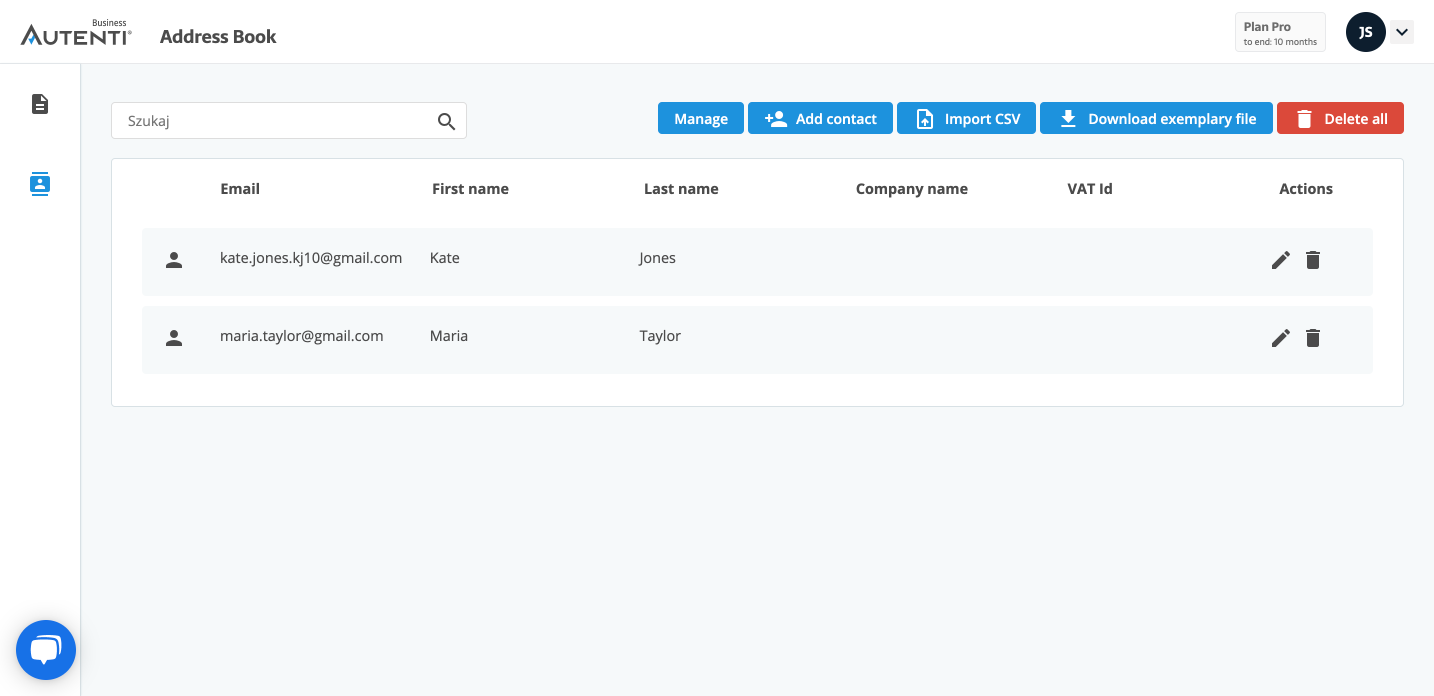 What is this functionality for?
Thanks to the Autenti address book, sending documents is even more convenient. Select the recipient with one click and their data will be automatically entered in the recipient panel.
Your benefits
With one click, address the document to recipients using your address box.

Add new contacts conveniently and efficiently or edit them the first time you use them.

Use the address book to save and find the data of not only recipients but also the companies they represent.

Import your contact database from a CSV file, so you don't have to add each contact manually.
How does it work?
When adding another recipient, note that you can drag and drop their data from your e-mail address box. In this case, select the right person and their role in the signing process. Your address book, under your sole control, can be expanded with data of other contacts. Use the "Add Recipient to Address Book" command in the process of transmitting a document. You will find the address book in the "Templates" tab. You can manage the fields that the entries should consist of as well as import data using CSV files.
These functionalities may interest you:
Start signing documents without
leaving your home for
free
one platform, many applications
all forms of electronic signatures
economy, speed and comfort
customer satisfaction guarantee