Transmission of documents
Forward a document for another person to sign as part of your company account. After selecting a new addressee, the signing process continues and all recipients are informed about it.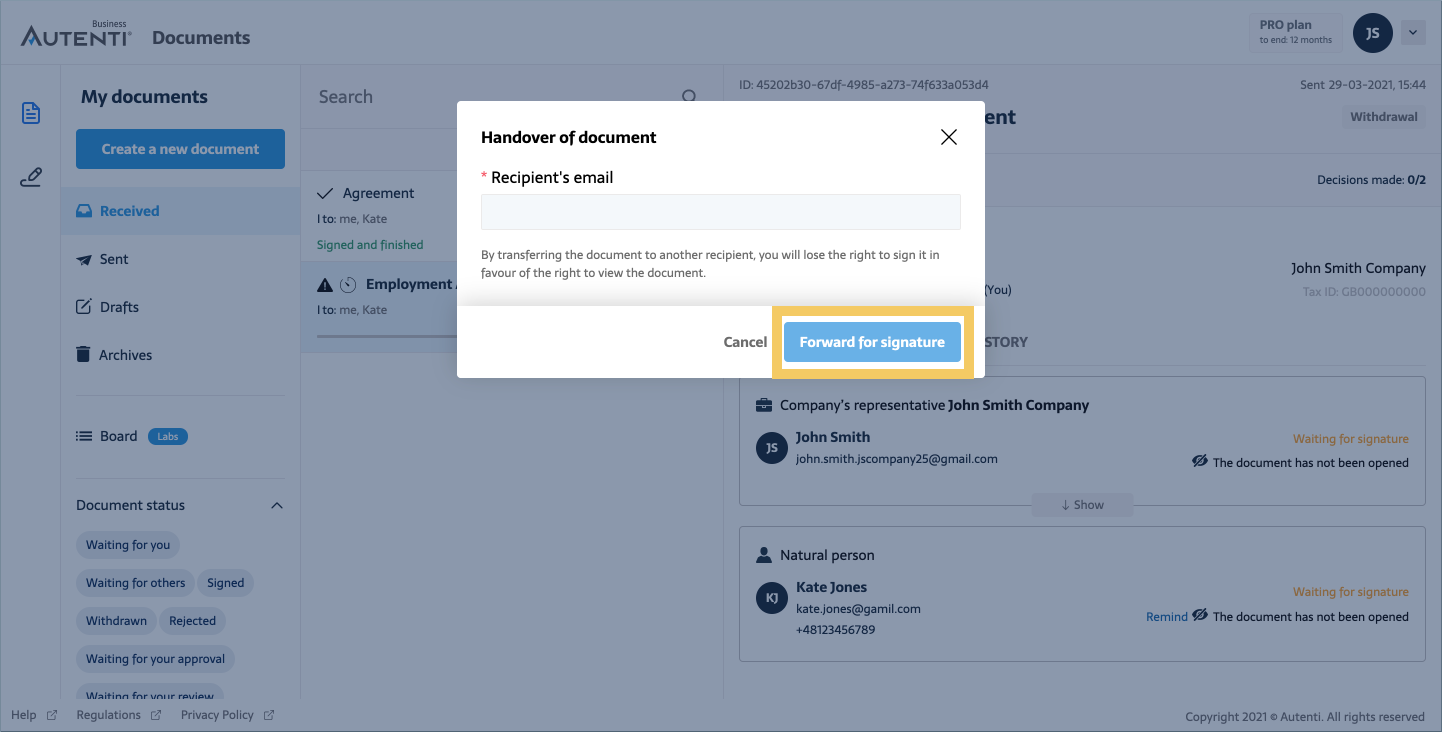 What is this functionality for?
If you have been incorrectly indicated as signee of a document, forward it easily to the appropriate person, indicating the correct recipient with an account within your organization.
Your benefits
Streamline document signing

Optimise your document workflow
How it works?
As the person indicated for signing, you have the option of submitting a document for signature to the appropriate person on your company's side.
These functionalities may interest you:
Start signing documents without
leaving your home for
free
one platform, many applications
all forms of electronic signatures
economy, speed and comfort
customer satisfaction guarantee