Document templates
Use ready-made templates of the most frequently used contracts or create your own in order to speed up the preparation of documents and their shipment to a selected group of recipients.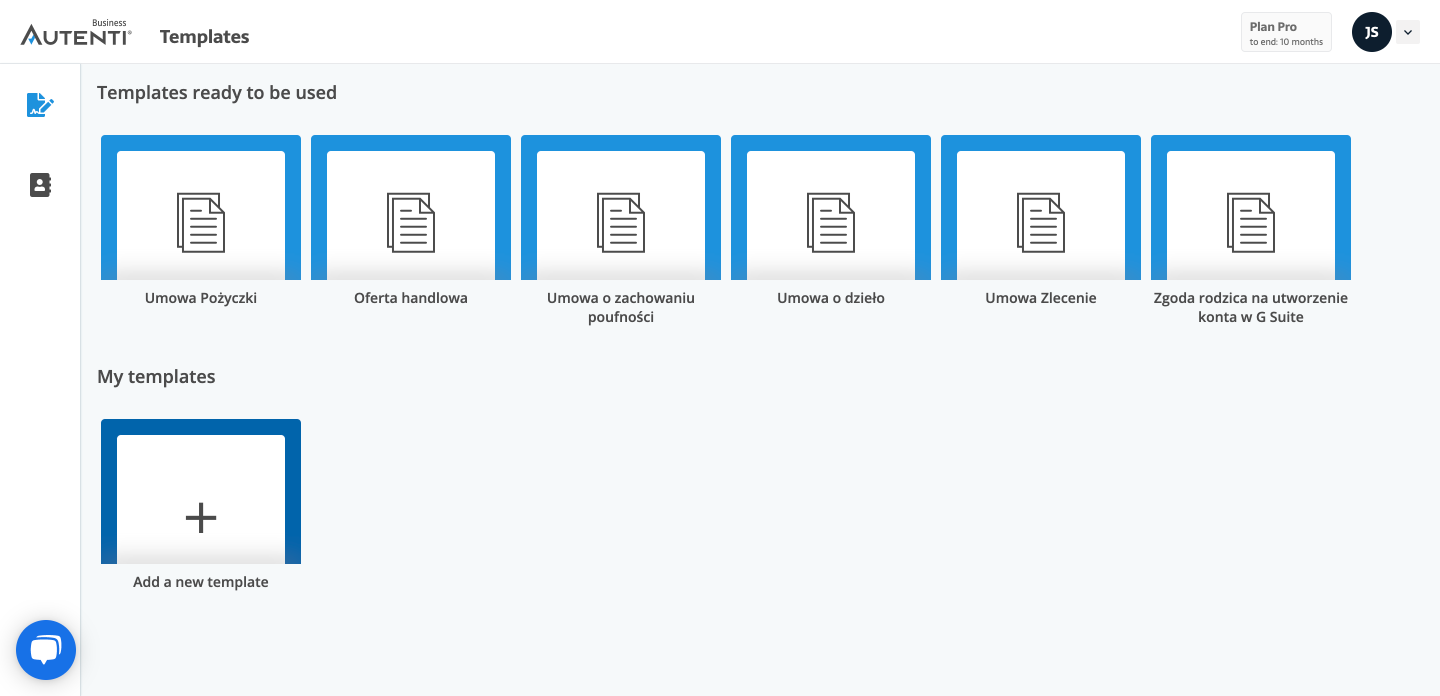 What is this functionality for?
The database of ready-made contracts guarantees convenience and savings for your business. Gain access to the most frequently used contract templates prepared by a team of experts at no additional cost. Easily edit dedicated fields in the content of documents and send them to your clients or contractors using data from the attached addressee box.
Your benefits
Access to templates of the most popular types of contracts:




- contract work,




- mandate contract,




- commercial offer,




- non-disclosure agreement (NDA).

Option to create your own document templates.

Easy editing (limited to vital minimum) with fields that can be filled in with variables and embedded in the content using the drag & drop method.

Active address book allows you to send edited documents directly to the recipient.
How does it work?
All you have to do is fill in a few necessary fields in the document templates view, and our platform will automatically fill them in with the data from the address book and embed them in a ready-made document template.
These

functionalities

may

interest

you

:
SENDING DOCUMENTS VIA EMAIL
The final document is delivered by immediately after the last signature required. Autenti sends it as an attachment to emails, to addresses of all people involved in the process.
INTEGRATED IDENTIFICATION SERVICES
Identify the signers using advanced identity verification methods. Confirm their details online, just before signing on the platform.
ACCESS TO THE DOCUMENTS VIA API
Documents are sent and signed directly through your ERP system using the Autenti open API. You automate and adjust the processes to match the customer's requirements, completely eliminating document print out.
Start signing documents without
leaving your home for
free
one platform, many applications
all forms of electronic signatures
economy, speed and comfort
customer satisfaction guarantee