Durable medium
Documents signed on the platform meet the requirements of a durable medium - we guarantee their integrity and full availability. The content of the document you forward never changes.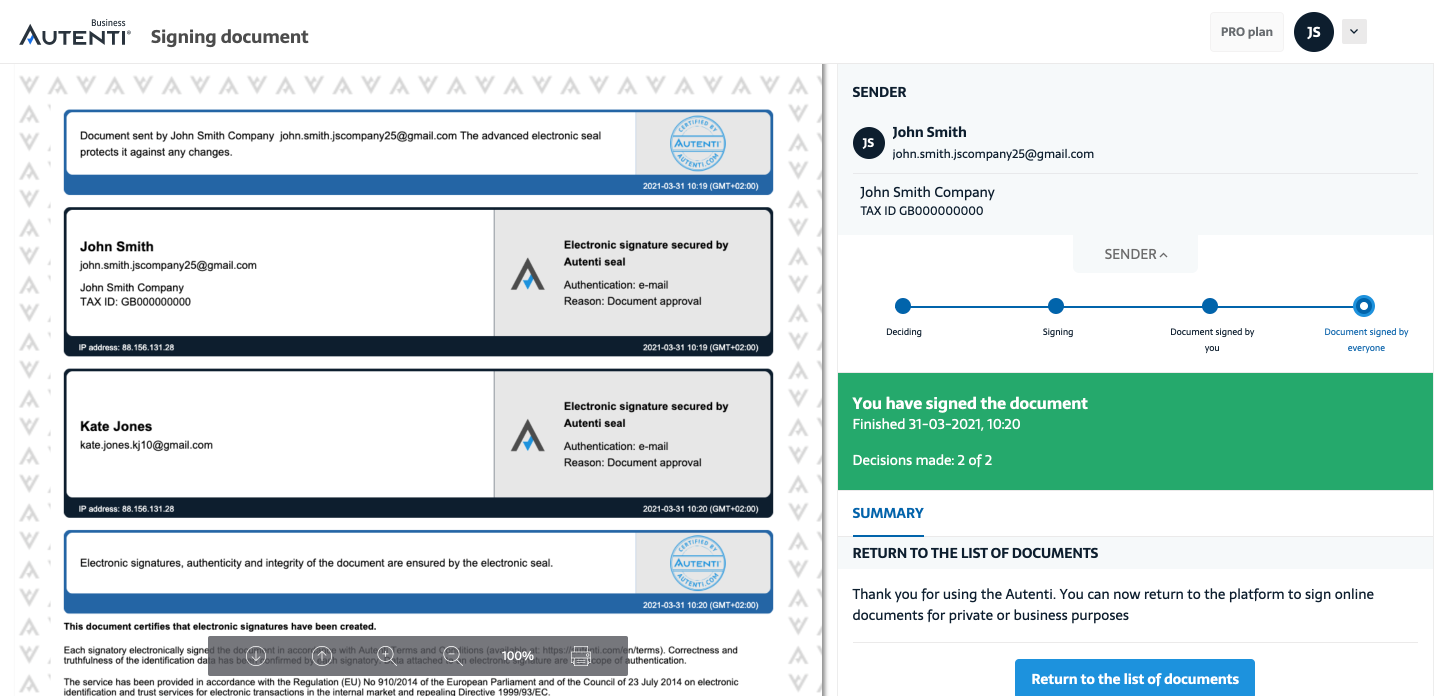 What is this functionality for?
The Autenti platform and all the documents signed through it allow you to meet the requirements of a durable medium.
Your benefits
Document security, thanks to a qualified electronic seal.

Constant and easy access to documents on the Autenti platform.

Possibility to download the file to your computer.

Option to send the document to a selected e-mail address.
How does it work?
The Autenti platform meets the requirement of the availability of stored electronic documents for both parties, thanks to a service that is not dependent on either of them. Authorized individuals can open or download files at any time and from any device with access to the Internet. Remote access makes it possible to verify the stage of contracts at any time.
Autenti also enables convenient archiving of electronic documents on a selected personal medium. Documents can be downloaded as a PDF file to a computer, pendrive, or other cloud drive, and sent - also automatically - to a selected e-mail address (e.g., company archive). Importantly, no matter how many copies there are of the signed document, each of them is valid and has the power of the original.
These

functionalities

may

interest

you

:
Start signing documents without
leaving your home for
free
one platform, many applications
all forms of electronic signatures
economy, speed and comfort
customer satisfaction guarantee