eIDAS Compliance
Documents and contracts signed via Autenti are legally binding throughout the European Union, which is in line with the provisions of the eIDAS regulation. We also meet the documentary requirements set out in the Civil Code and by the Office of Competition and Consumer Protection.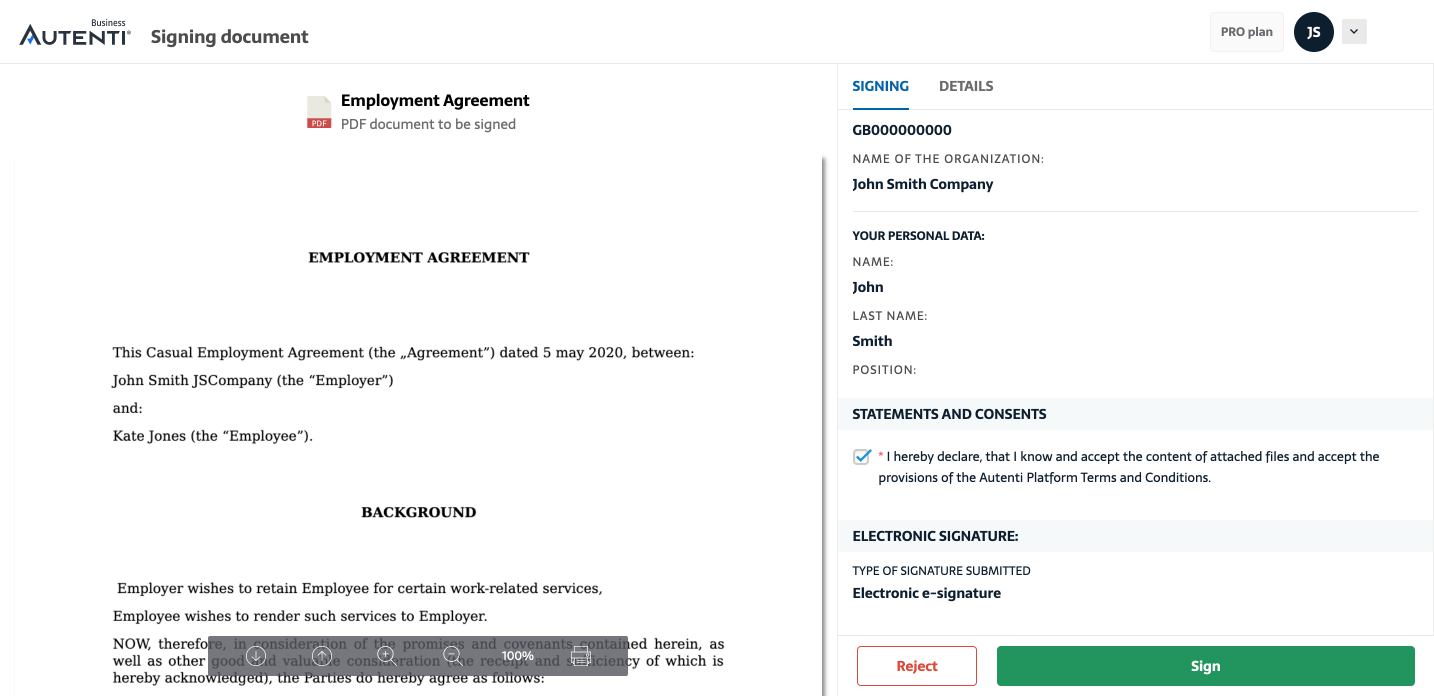 What is this functionality for?
eIDAS regulations allow legally binding electronic signatures to be used all over Europe, allowing companies and individuals to conveniently conclude contracts online.
The Autenti platform offers you an electronic signature (Autenti e-signature) and a qualified electronic signature.
Your benefits
Sign documents electronically, with a signature legally binding within the European Union.

Choose any type of signature when assigning a document.

Obtain an electronic file that meets the requirements of the analog form, the definition of a durable medium and, above all, is effective evidence in the event of any dispute.

The signature you will use is recognised and used by business people not only in the EU but also all over the world.
How it works
We guarantee that the signatures placed via our platform will be respected in the member states of the European Union and in most countries around the world. Autenti is one of the few platforms available worldwide where you can effectively use all types of electronic signatures.
These functionalities may interest you:
Start signing documents without
leaving your home for
free
one platform, many applications
all forms of electronic signatures
economy, speed and comfort
customer satisfaction guarantee