Compliance with PDF standard
All final documents on the Autenti platform are converted to the international PDF format, accessible on most devices, with easy-to-read properties of e-signatures.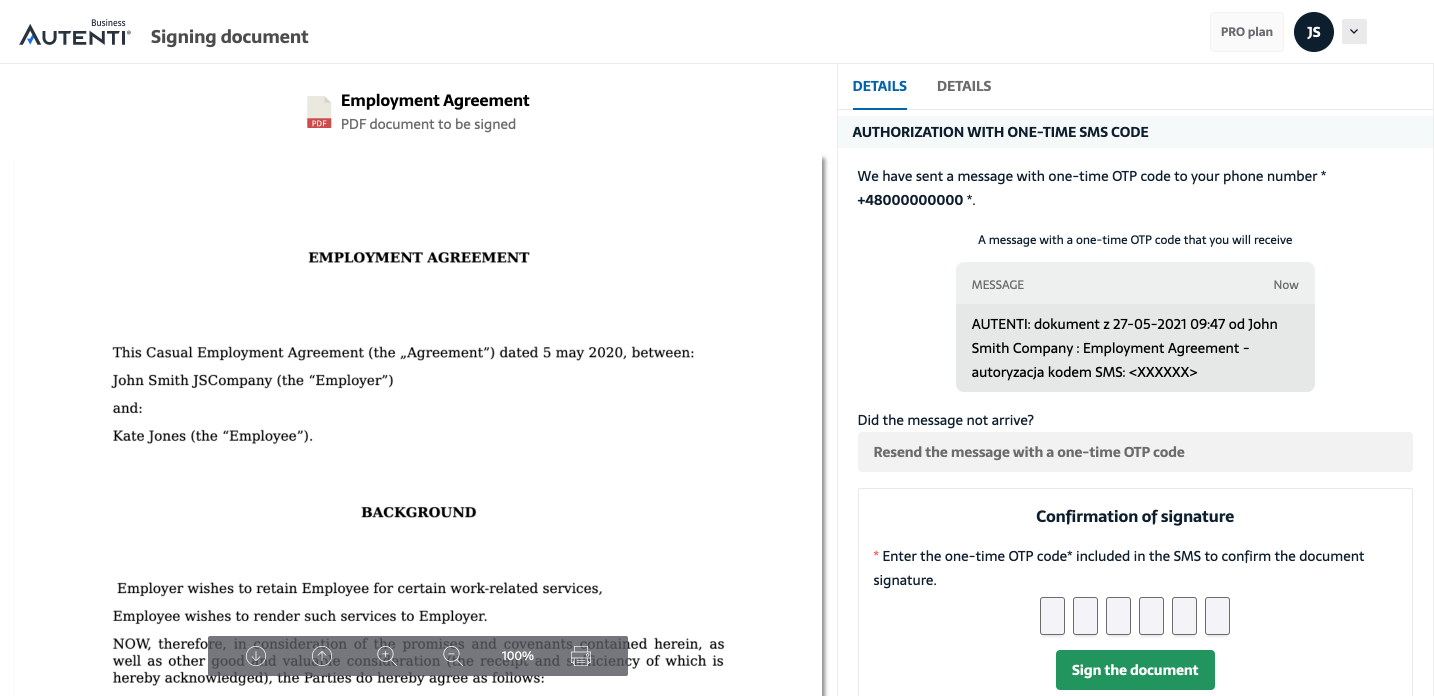 What is this functionality for?
All documents signed via the Autenti platform are converted to PDF format. Thanks to this, we ensure their availability and readability on most devices.
Your benefits
You can download the signed documents from the platform in PDF format.

You can verify the validity of signatures by verifying the properties of signed files, regardless of where they are stored.

You can manage signed files and open them on any device.
How it works
At the time of sending, add a file in any format to be signed, and Autenti will convert it to a PDF file. All recipients of a document receive the same final file with applied signatures, which can be verified via the Autenti verifier or with use of various tools, available on the Internet.
These functionalities may interest you:
Start signing documents without
leaving your home for
free
one platform, many applications
all forms of electronic signatures
economy, speed and comfort
customer satisfaction guarantee