Qualified time stamp
By using Autenti, you gain a guarantee that the signatures submitted by the recipients are legally binding by marking them with a qualified time stamp: a so-called "certified date."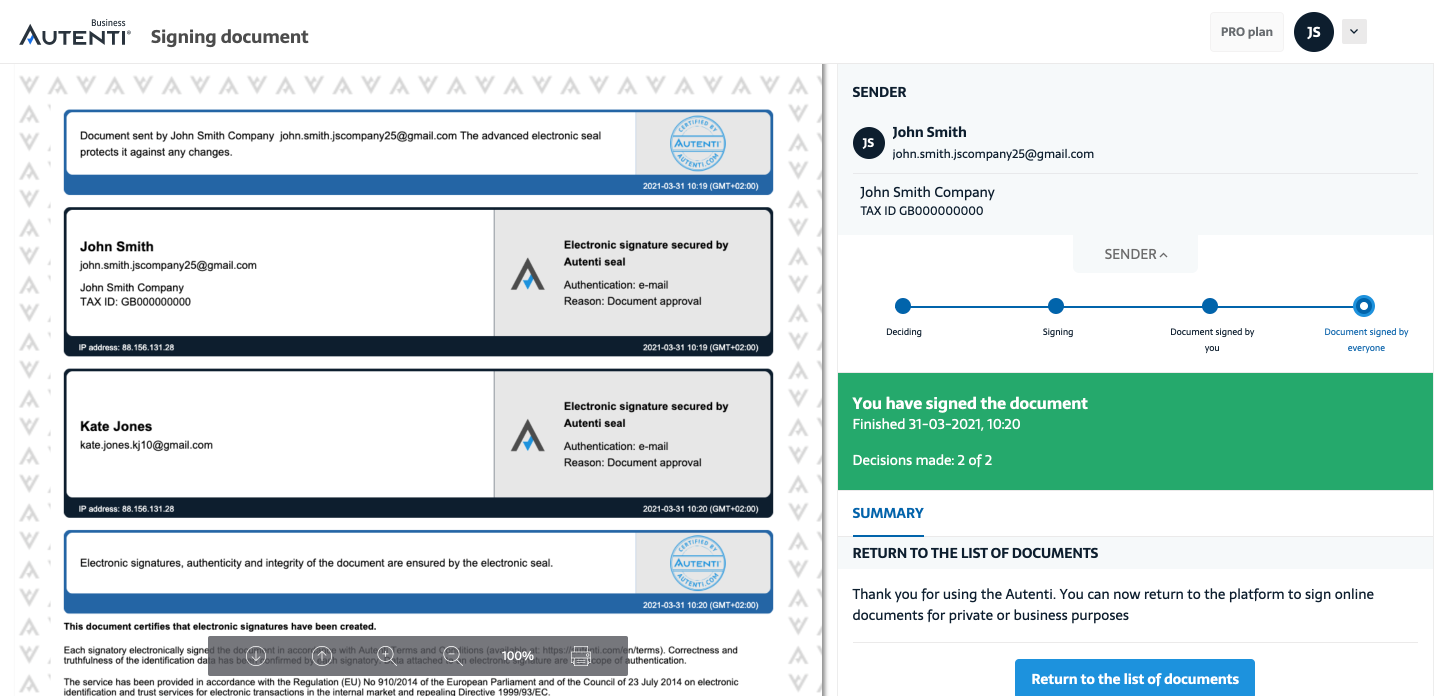 What is this functionality for?
A qualified time stamp confirms the exact date of authentication of a document, thus protecting it against forgery and backdating.
When signing documents online, you need to be sure that the integrity of the document and its signatures are not violated. Autenti secures all documents with qualified time stamps, guaranteeing validity of signatures. A qualified time stamp results in legal effects specified in the Civil Code for a certified date.
Your benefits
Guarantee of document integrity.

Securely placed, legally binding signatures.

Visible start and end date of the signing process.
How it works
The qualified time stamp on the Autenti Signature Card is applied to every document at the start of the signing process and at its finish, when all indicated signatories have submitted their signatures. Stamp visualisations are added automatically and display the date and time they were applied to the document.
These functionalities may interest you:
Start signing documents without
leaving your home for
free
one platform, many applications
all forms of electronic signatures
economy, speed and comfort
customer satisfaction guarantee