GDPR conformity
Autenti processes the personal data of its customers in accordance with the General Data Protection Regulation (GDPR). Supervision with its compliance is performed by the appointed Data Protection Officer. All documents are saved in an encrypted archive.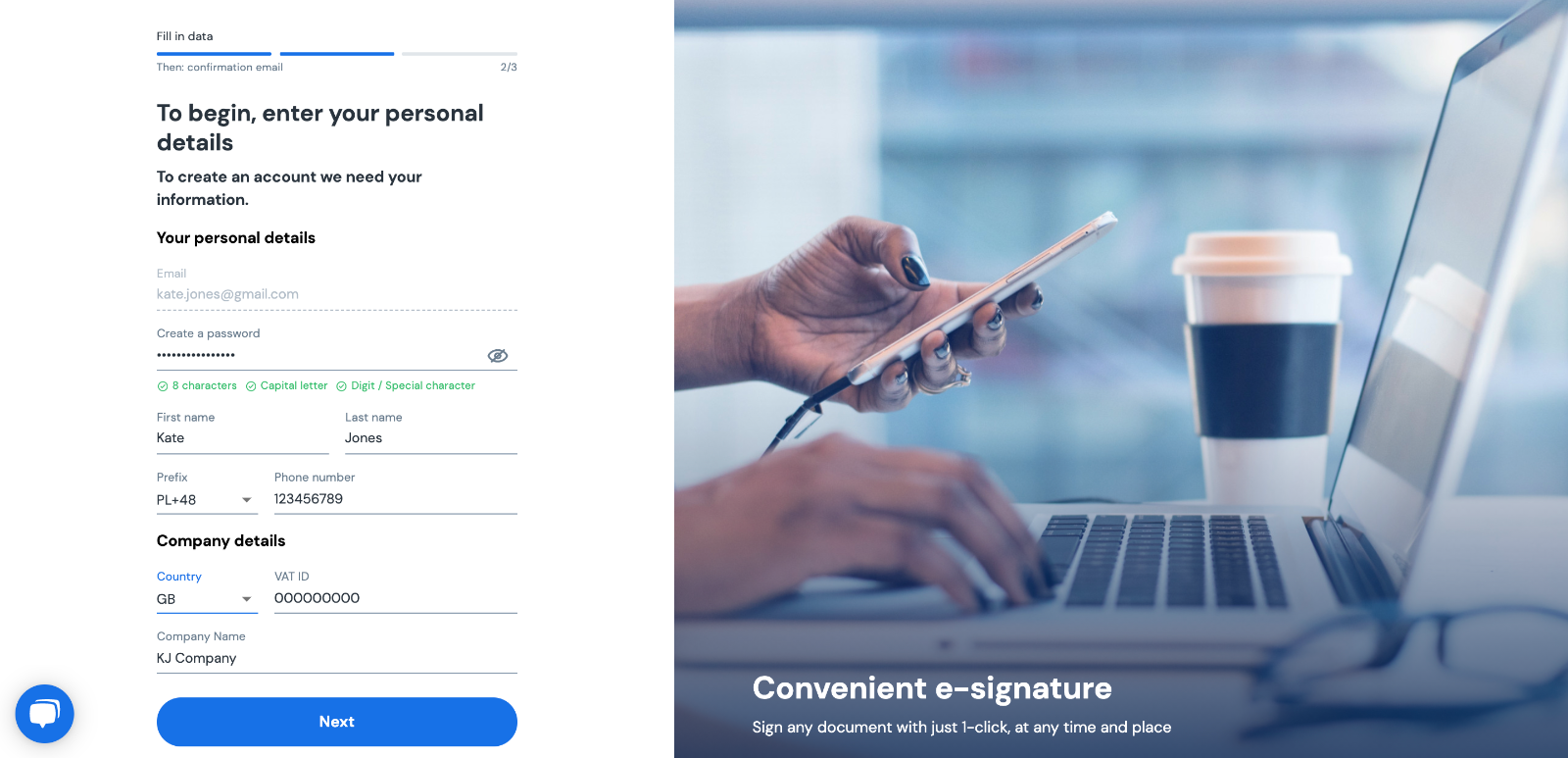 What is this functionality for?
We guarantee protection of personal data of all users of the Autenti platform. We comply with the requirements set out in the EU Regulation on the Protection of Personal Data (GDPR).
Your benefits
Using the Autenti Platform allows our clients to demonstrate compliance with the GDPR.
Data on the platform is secured against falling into the wrong hands.
A specially appointed Personal Data Protection Officer at Autenti monitors compliance with - and constant updating of - GDPR policies.
We adhere to the principles of our Privacy Policy, available

here.
How it works
The Autenti platform was created with participation of lawyers and technology specialists, who verified the safety of all platform users. Thanks to their commitment, we were able to build the platform on solid foundations from the very beginning. In terms of relations with customers, Autenti acts both as a Personal Data Administrator and a Data Processor on behalf of the client under the entrustment agreement.
These functionalities may interest you:
Start signing documents without
leaving your home for
free
one platform, many applications
all forms of electronic signatures
economy, speed and comfort
customer satisfaction guarantee