Long Term Validation (LTV)
You will gain additional protection thanks to the validation functionality. You will be able to confirm the validity of the signatures under the documents on the platform in the future, even after many years.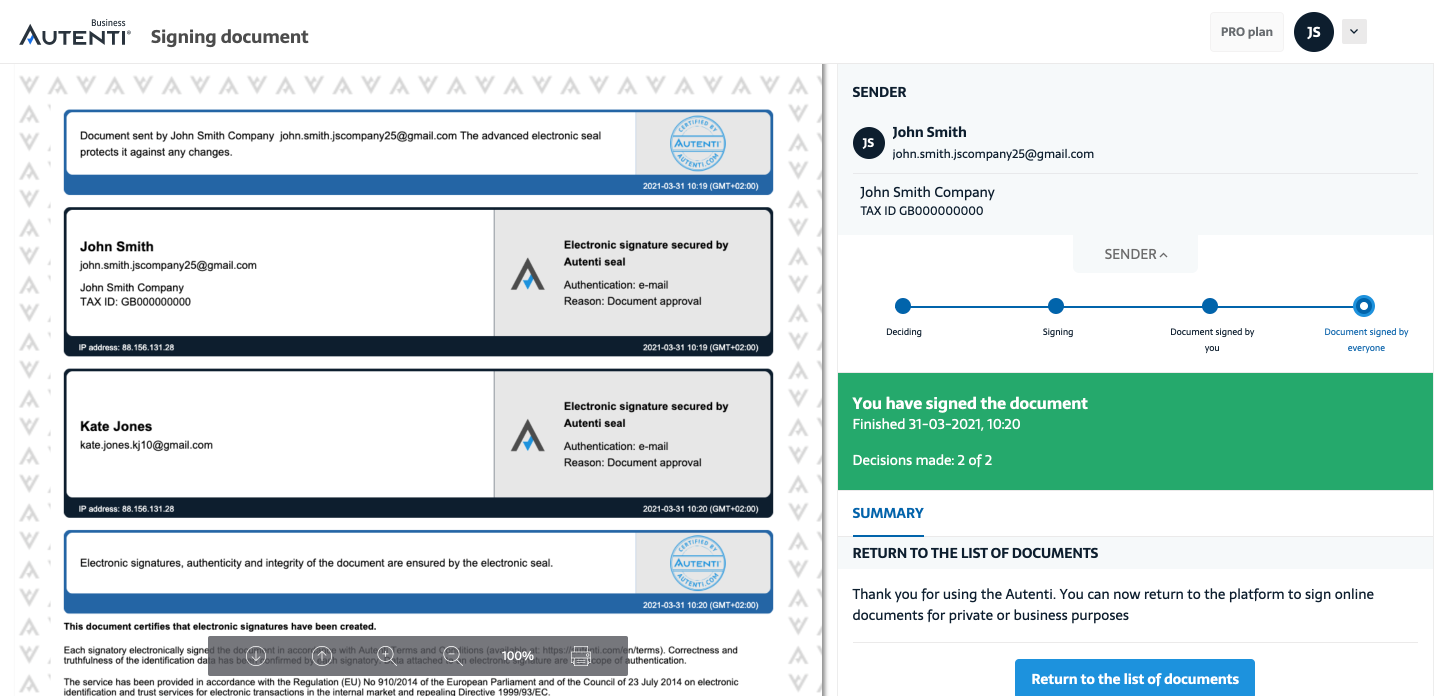 What is this functionality for?
In order to ensure full future compatibility of documents signed via the Autenti platform, we operate on the basis of global standards of security, encryption and data saving. All signatures and seals created via the Autenti platform are marked with a qualified electronic time stamp, along with data allowing for long-term validation of the LTV (Long Time Validation) signature. You can verify the validity of the submitted e-signatures at any time in the future.
Your benefits
Confirm authenticity of signed documents.

Protect yourself from future claims.

Sign according to worldwide standards.
How it works
When applying a qualified signature or Autenti seal, LTV is added automatically, allowing you to maintain a chain of trust ensuring the validity of signatures long after the expiry date of the signing certificate.
These functionalities may interest you:
Start signing documents without
leaving your home for
free
one platform, many applications
all forms of electronic signatures
economy, speed and comfort
customer satisfaction guarantee