Document encryption
All documents on the Autenti platform are encrypted using cryptographic algorithms that prevent data interception or access by unauthorized persons.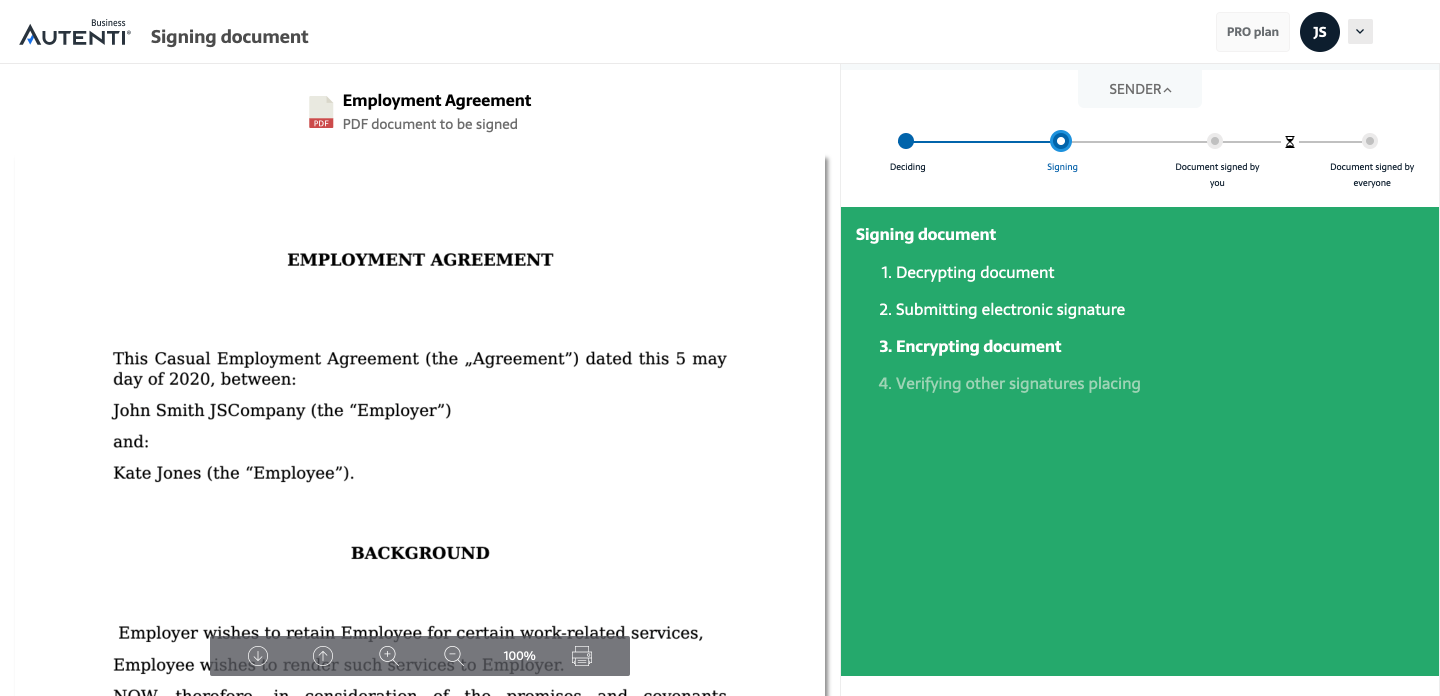 Your benefits
A guarantee that only designated persons have access to documents

Using the best possible form of file security

Even Autenti employees do not have access to the documents sent via the platform or to their content
How it works?
Each user of the Autenti platform has access to an encrypted, cloud-based archive which stores their electronic documents. Autenti encrypts data with a 256-bit key, which means that every character in the text is transformed 14 times. The security levels are also increased by the use of advanced cryptographic algorithms, making the cipher extremely difficult to break.
These functionalities may interest you:
Start signing documents without
leaving your home for
free
one platform, many applications
all forms of electronic signatures
economy, speed and comfort
customer satisfaction guarantee