Single Sign-On (SSO)
Use the simplified single login to the Autenti application. Keep your user data safe with an additional login method.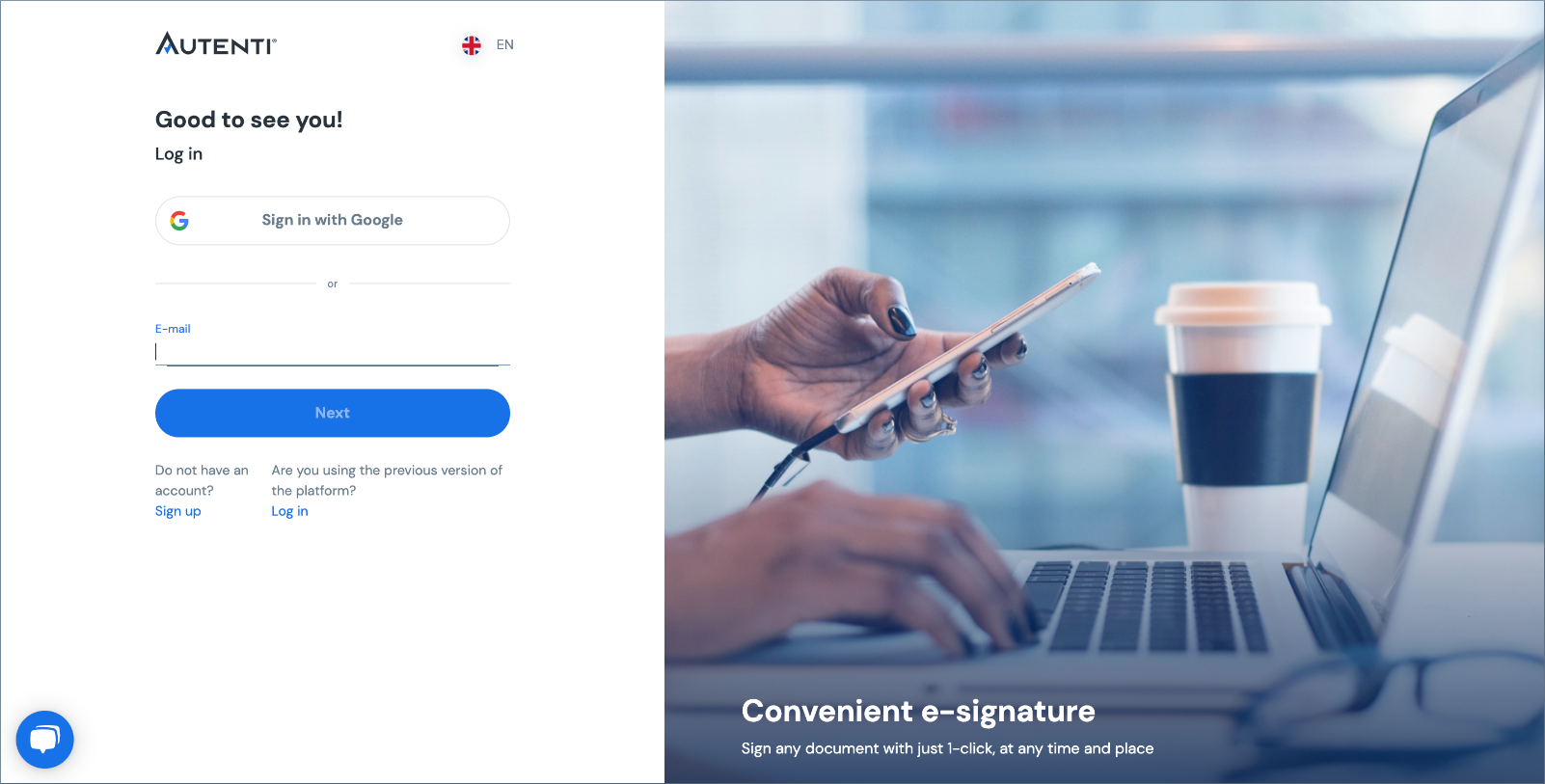 What is this functionality for?
SSO login means faster and easier access to Autenti for employees. It allows the organization in which they work to enforce the use of additional security control mechanisms for numerous employees of the company.
Your benefits
Elimination of the need for managing and remembering multiple passwords (the user logs in only once and does not have to remember an additional password).

Eliminating the risk of phishing.

Granting and revoking access permissions to users - when someone leaves your organization, you only need to revoke their permissions once and they will also lose access to Autenti.
How does it work?
Enabling SSO login in Autenti means that users can log in once, using the same credentials. Contact the sales department to learn more about activation. We will help you configure the service as part of our onboarding process.
These functionalities may interest you:
ON ANY DEVICE WITH INTERNET ACCESS
Whether you are a smartphone, tablet or laptop user, choose any device with Internet access which you can use to successfully sign the document. You and each of its signatories.
SIGNATURES&SEALS
The Signatures&Seals is a chronological record of the activities performed by the recipients. It comes in an attractive, visual form as the last page, integrally connected to a set of signed files.
NO COST FOR THE SIGNER
Signing has never been easier. The recipients of your documents do not bear any costs of signing, and additionally save time and money spent on post office or courier services.
Start signing documents without
leaving your home for
free
one platform, many applications
all forms of electronic signatures
economy, speed and comfort
customer satisfaction guarantee