Support for all types of electronic signatures
You needn't worry about choosing the right electronic signature. The platform allows you to use both the Autenti e-signature and qualified electronic signatures.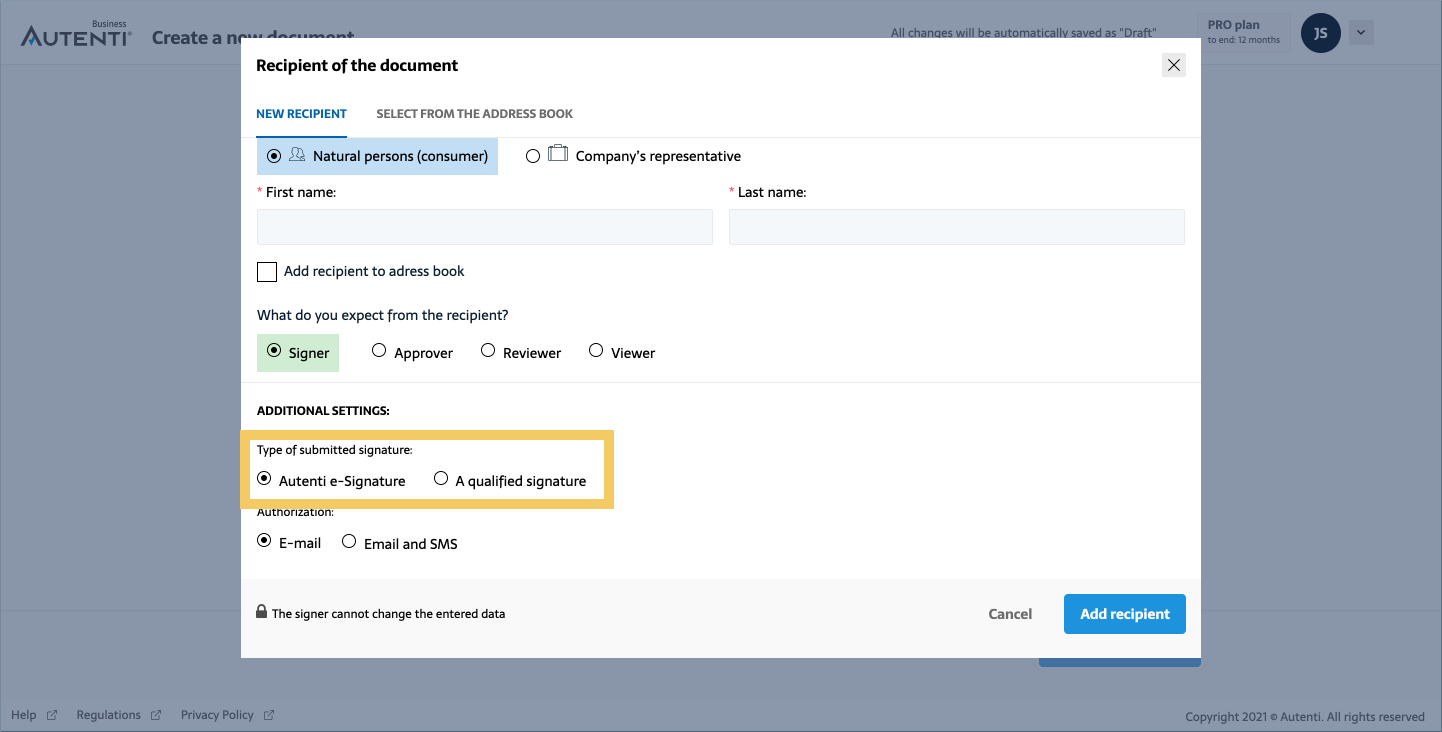 What is this functionality for?
Autenti e-signatures meet the requirements of the document form. The validity and effectiveness of the documents signed via the platform is unquestionable. In the case of contracts requiring a written form, you will use qualified electronic signatures integrated with Autenti.
Your benefits
Autenti provides all types of electronic signatures. Choose the one

appropriate for your document.

Get rid of restrictions and papers - use a qualified signature for contacts with business partners or offices, if required.

Use Autenti e-signatures kept in a secure cloud - no need to install a reader or any additional software.
How does it work?
When selecting the recipients of a document, you will choose which type of e-signature they should use. You can check it in our document directory. The Autenti e-signature is sufficient for most documents - i.e., over 90% of the documents and contracts in business transactions - that you deal with. For documents of high legal importance which traditionally required a handwritten signature choose a qualified electronic signature. If the addressee doesn't have one, Autenti will issue it to them online in just a few minutes.
These functionalities may interest you:
Start signing documents without
leaving your home for
free
one platform, many applications
all forms of electronic signatures
economy, speed and comfort
customer satisfaction guarantee