Setting/Using a password - protected ZIP files
Use the function of encrypting signed documents with a password sent by Autenti via SMS. Use it to open a document that you previously received by e-mail as a ZIP attachment.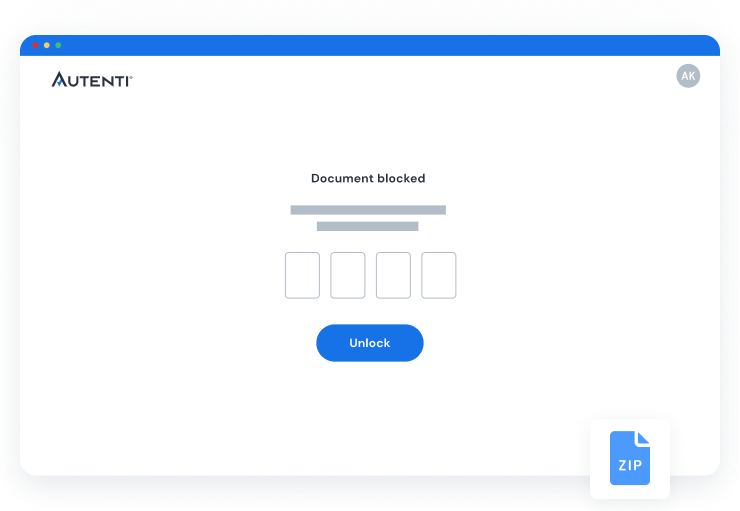 What is this functionality for?
Documents sent for signature can be encrypted, allowing decryption only after providing the correct password. The expected document will be sent to all signatories in the form of an e-mail with an encrypted ZIP attachment. All recipients will receive a one-time password via SMS.
Your benefits
Increased security during signing process

Compliance with legal requirements in corporate processes

Personal data protection

Extended privacy protection

Restricting access to documents by unauthorised parties
How it works
Encryption of documents in the ZIP format is set in the system on a case by case basis. The above functionality must be ordered from the Autenti sales or customer support team.
These functionalities may interest you:
Start signing documents without
leaving your home for
free
one platform, many applications
all forms of electronic signatures
economy, speed and comfort
customer satisfaction guarantee