Sequence in the signing process
Streamline the signing process by deciding the order in which your recipients submit signatures or initials. The document will be forwarded in stages, according to the sequence you set.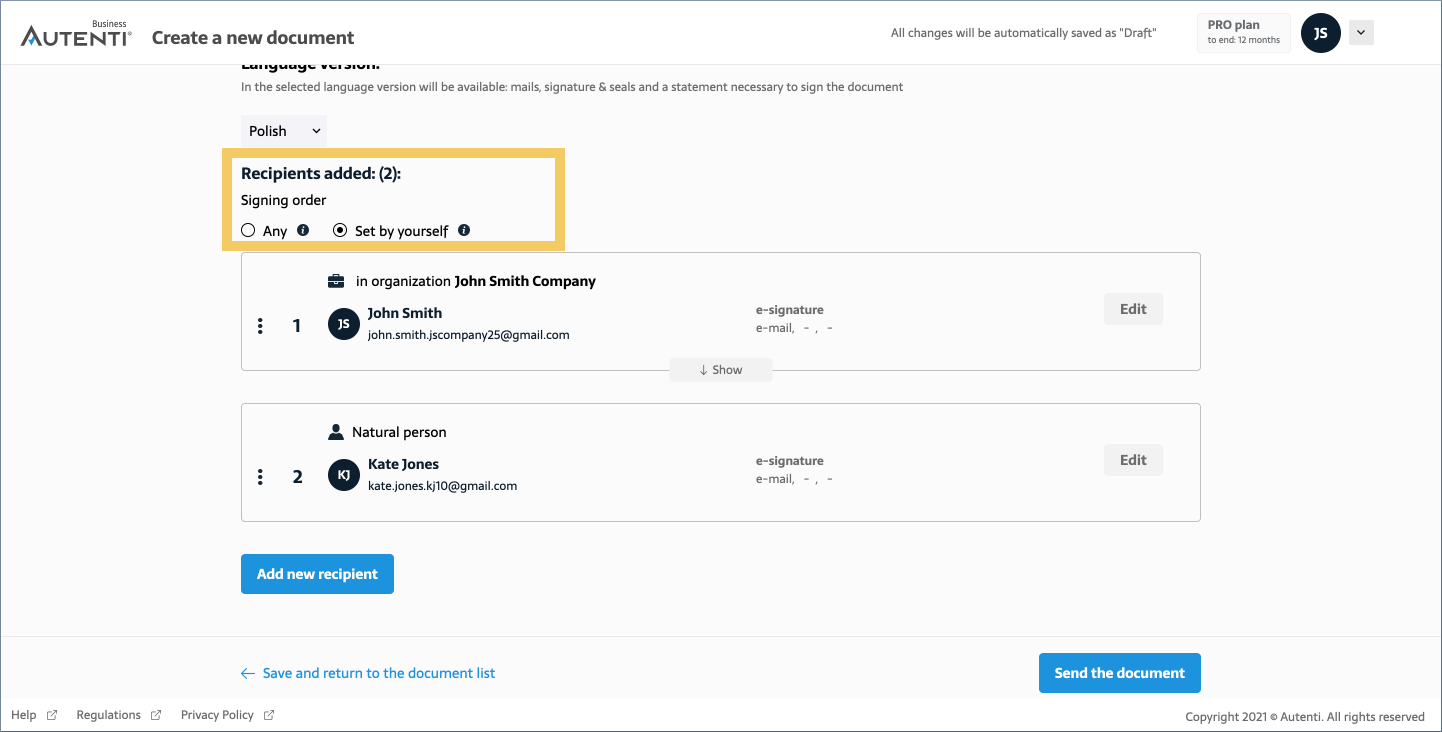 What is this functionality for?
You decide who and the order in which people sign or initial the document you send, thanks to which each of the entitled persons will have a real impact on the signing process. Select the signature process if sequencing is required, or if any signing order is allowable the document will be delivered at the same time to all recipients.
Thanks to the order of signing on the Autenti platform, you will save time when signing documents that were previously approved by selected stakeholders.
Your benefits
Recreate online the document signing processes that you know from offline experience.

Give selected people important roles in the process of sequentially initializing or signing documents.

Sign the document in your company while maintaining the required document flow, and then the platform will deliver it to your client or contractor.

Monitor document signing progress.
How does it work?
When assigning a document for signature, you can choose whether the signatures should be placed in any order or a specific order. In the latter case, subsequent persons will receive the document only after the persons preceding them review or sign it.
These

functionalities

may

interest

you

:
Start signing documents without
leaving your home for
free
one platform, many applications
all forms of electronic signatures
economy, speed and comfort
customer satisfaction guarantee