Shared document labels
Categorize documents by assigning them selected labels. This means that selected people or departments in your company will have access to documents, even when they are not involved in the signing process.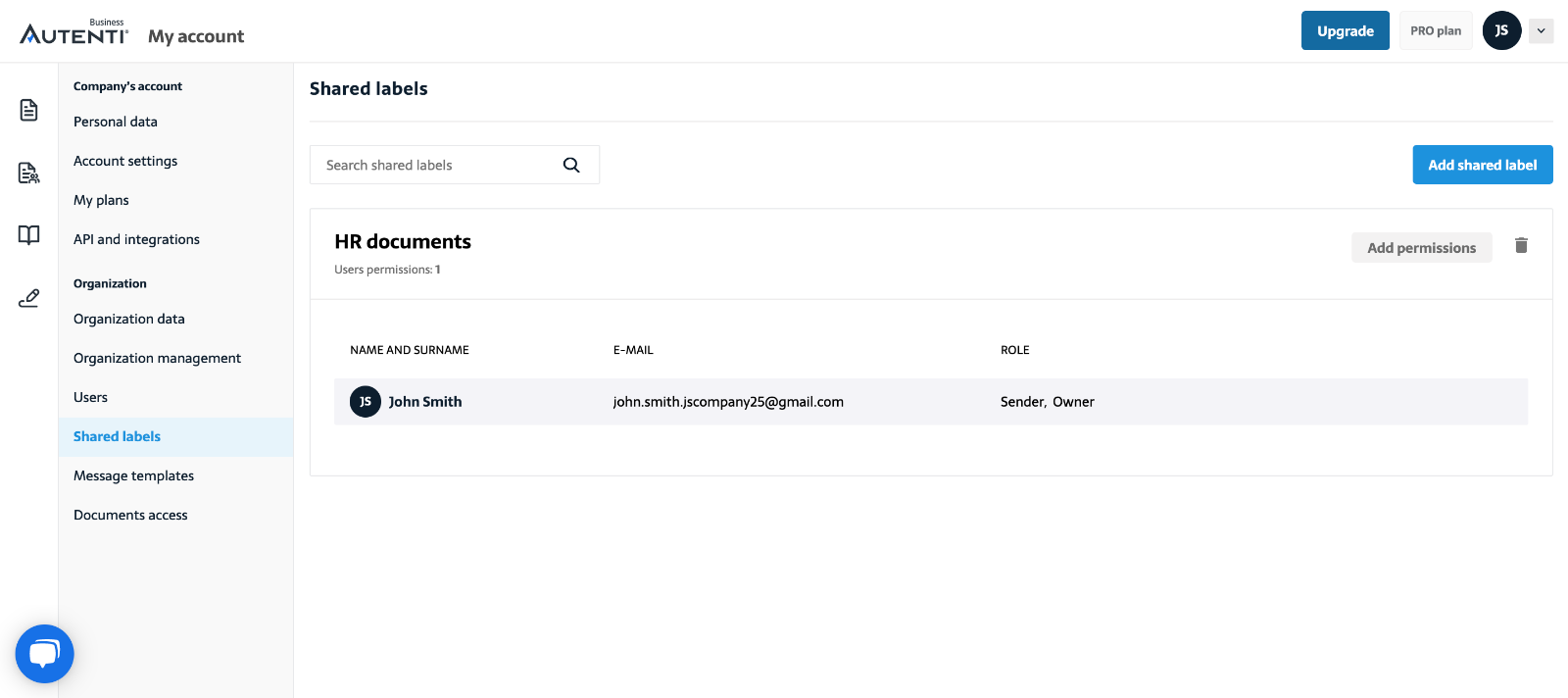 What is this functionality for?
Share selected or all documents for viewing by members of your team. Create subgroups and assign them appropriate authorizations to increase the recipients' safety and convenience.
Your benefits
Improving the flow of information and knowledge in your company by sharing documents with many people, even if they are not involved in signing.

Easy accountability for document management, thanks to defined user roles.

Easy finding of the documents by filtering them by the name of a shared label.

Process monitoring in the absence of employees - option to withdraw documents that have not been signed as part of the "label" and send them to other recipients.
How does it work?
Shared document labels allow you to grant access to a document to authorized individuals, teams, or departments that are users of your corporate account, even if they are not involved in the signing process.
The sender of a document can tag a document with a label describing the most frequently used processes or groups of interested parties in your company. Examples of label names are related to:
type of document - e.g., "sales contract", "purchase contract", "order"

the name of a team or department - e.g., "Marketing", "Administration Department".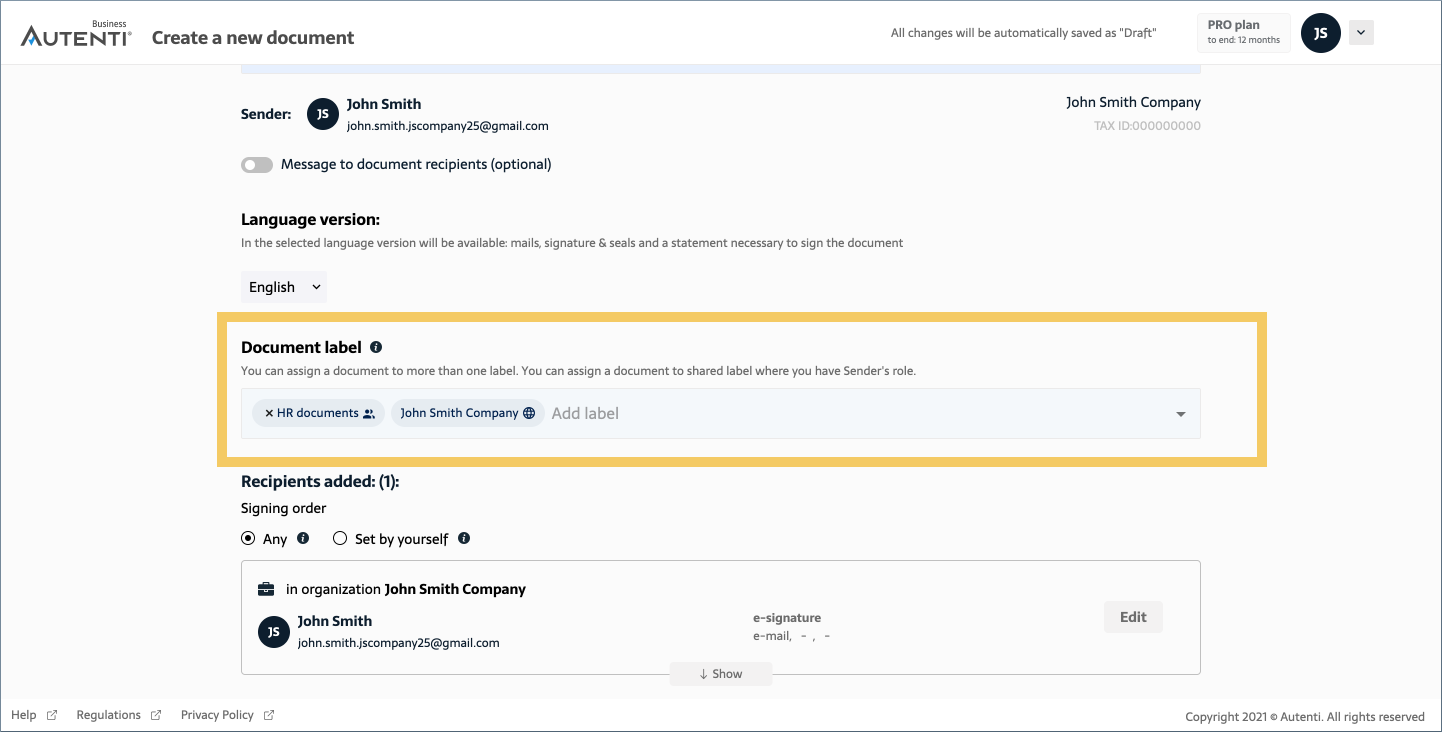 After adding a shared label to a document and assigning it, all people who have been granted access to that label will have the right to view the document's contents and the status of signing.
Therefore, the documents will also be visible to those persons who have not been directly indicated as participants in the signing process or persons having access to a given document.
Shared labels allow for increased efficiency of document management by all team members, improving the flow of information and knowledge in your company.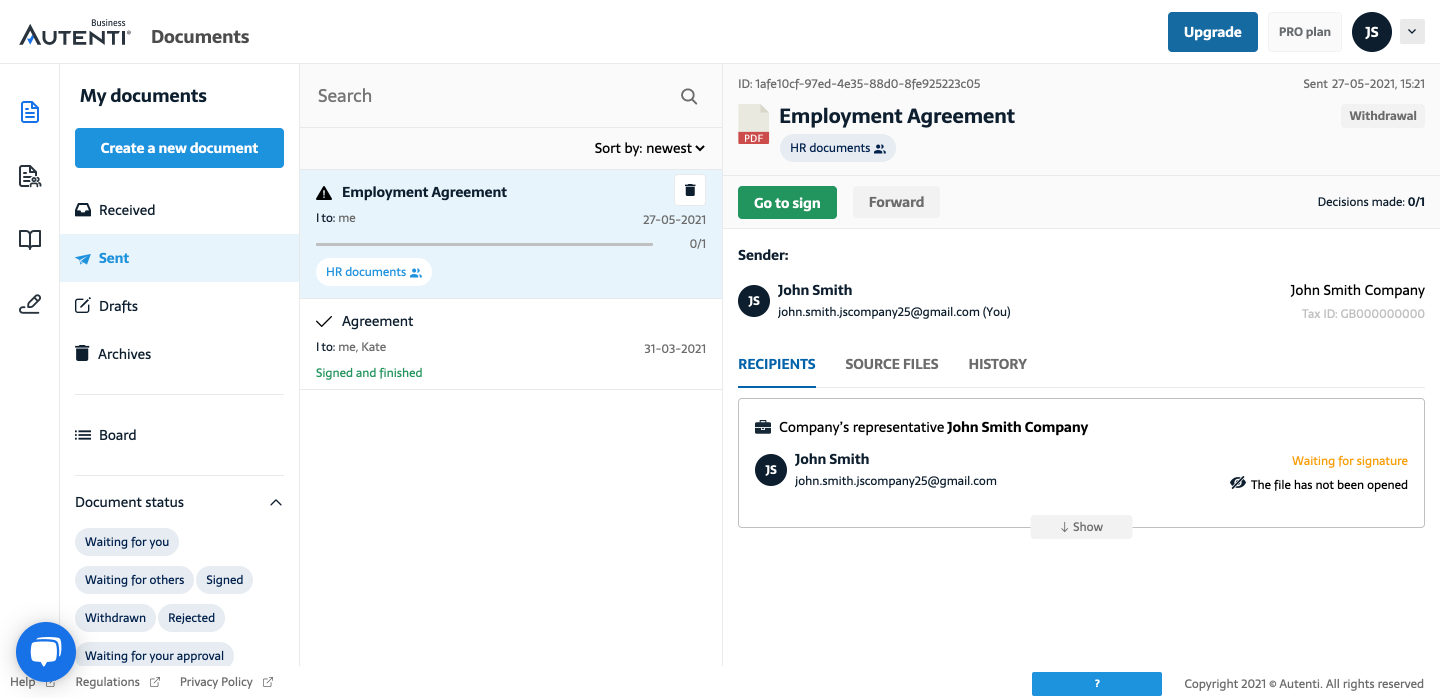 The account administrator can grant the users a company account (minimum in the PRO version) and one of three levels of access to the functionality of shared labels:
Owner - can create, delete, and edit shared document labels. They can also grant permissions to users, revoke them, or modify their scope.
Moderator - has rights to all the documents assigned as part of shared document labels. They can view them, download them, withdraw them, and send reminders to document recipients. They have access to a special tab - "Shared Documents".
Sender - When sending documents, can assign the document to the shared document label. Documents marked with this label are visible to users marked as "Moderators".
Note: The role of "Sender" can be assigned to any user (even those with a FREE account); however, to obtain the role of "Owner" or "Moderator" you must choose one of the selected paid plans.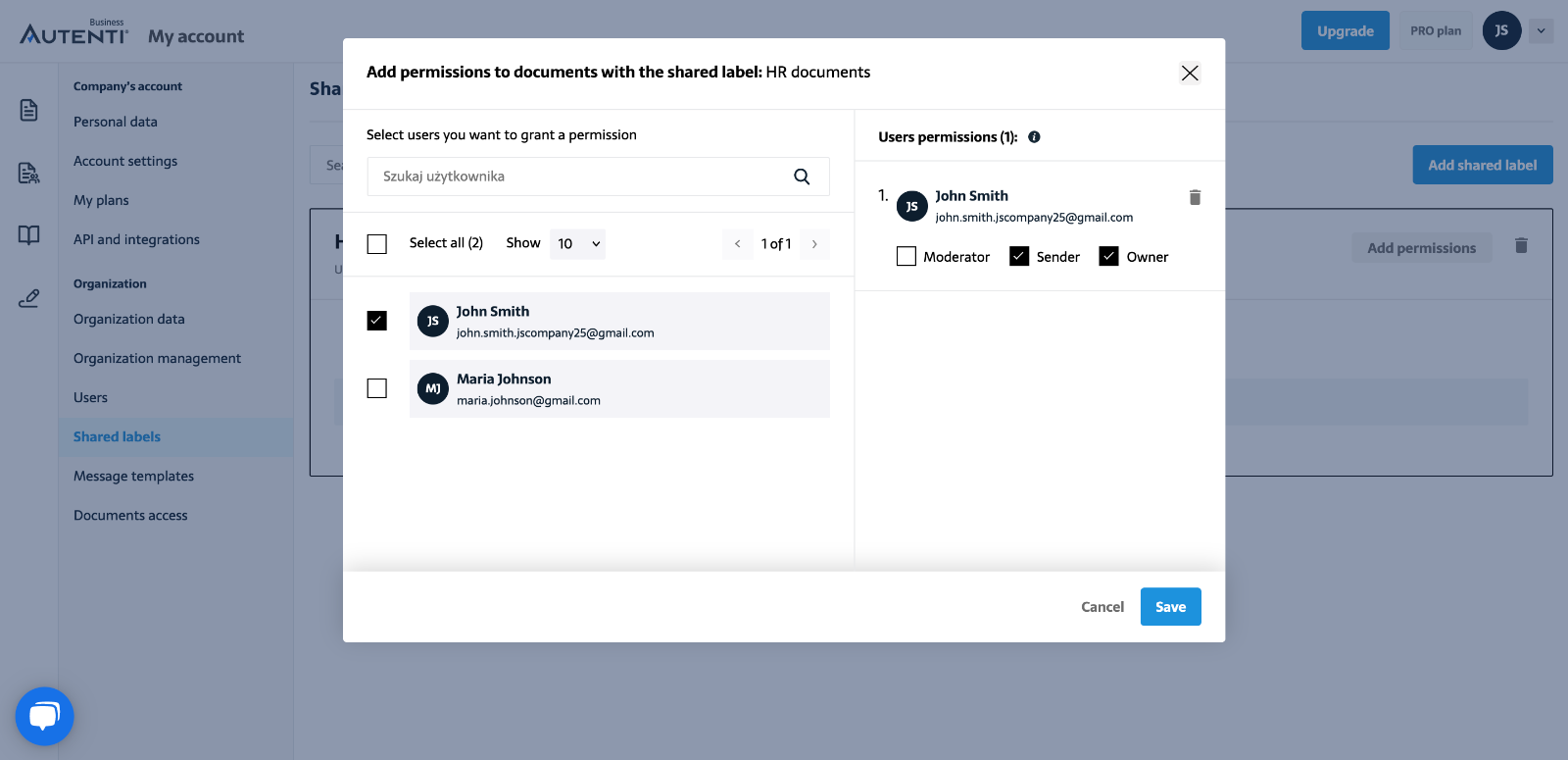 These

functionalities

may

interest

you

:
Start signing documents without
leaving your home for
free
one platform, many applications
all forms of electronic signatures
economy, speed and comfort
customer satisfaction guarantee